Juanjo Sáez is a renowned and highly respected professional in photosub and director in KANAU (www.kanau.com), a shop specialising in underwater images since 1986. Juanjo trains workshops in collaboration with OLYMPUS, using the program designed for the OM-D cameras. You will also be able to try some of the best models with their underwater housings whilst onboard.
During this cruise a practical workshop will be developed where techniques will be explored for underwater environments, as well as topside environments with models and advertising photography.
Juanjo will give daily lectures and will be available to share his knowledge and comment on images by the participants, in order to improve their results.
A fantastic opportunity of spending a week long safari with a highly accomplished photographer, who will offer comprehensive theory and practice workshops.
As well as sharing ones experiences with a group of fellow photographers will allow your photosub results to improve considerably.
7 nights - July 20, 2019

EMBARKATION

Hurghada

DISEMBARKATION

Hurghada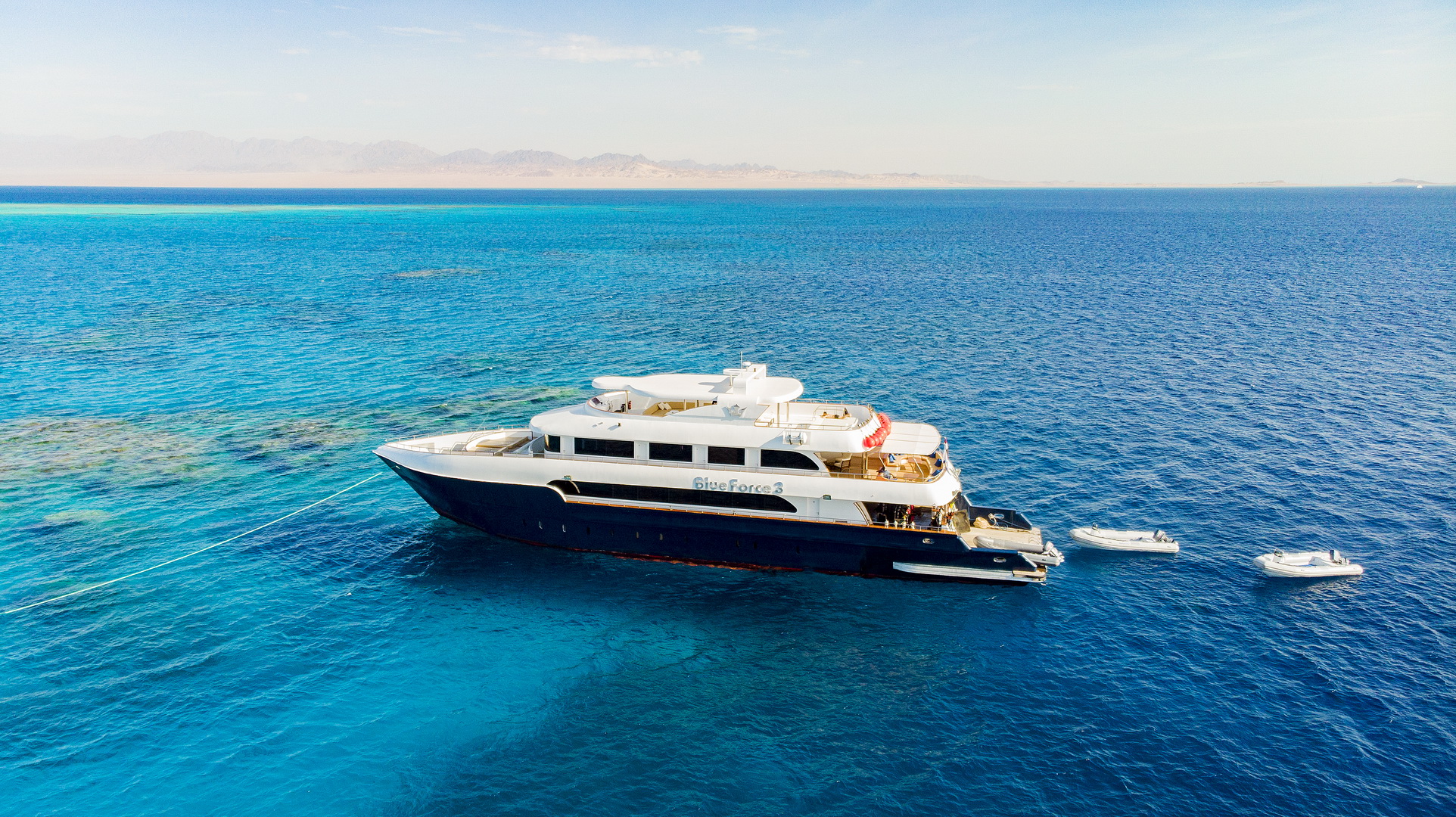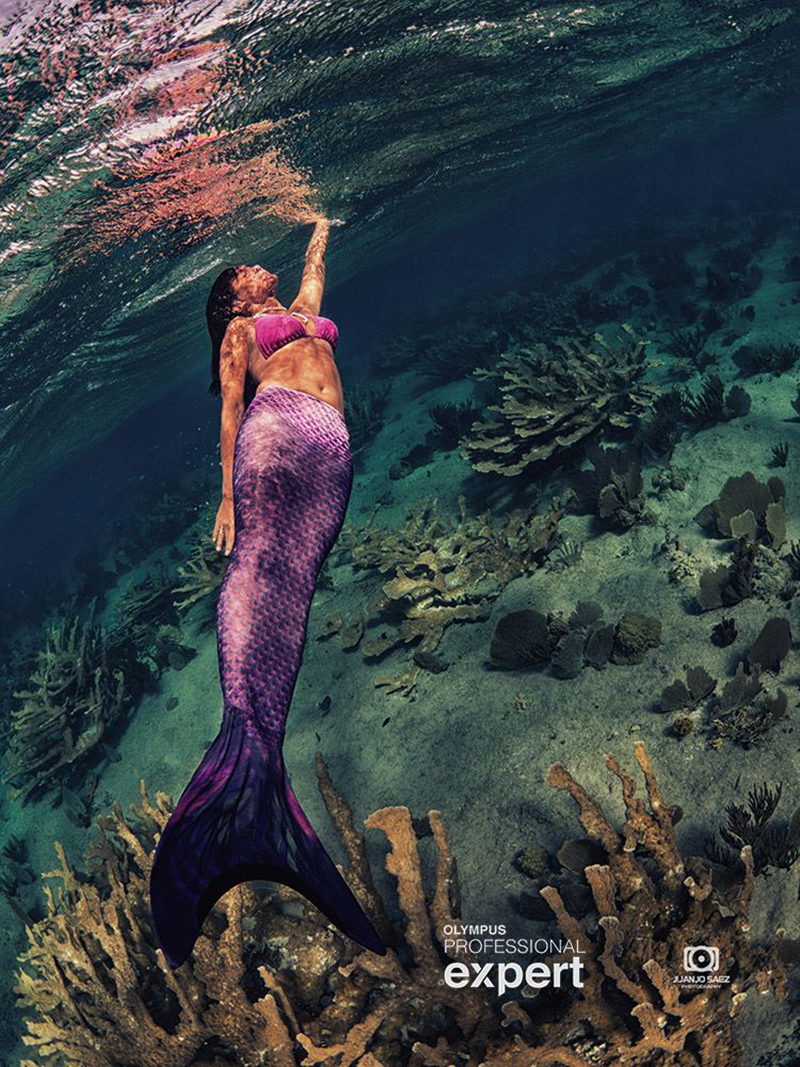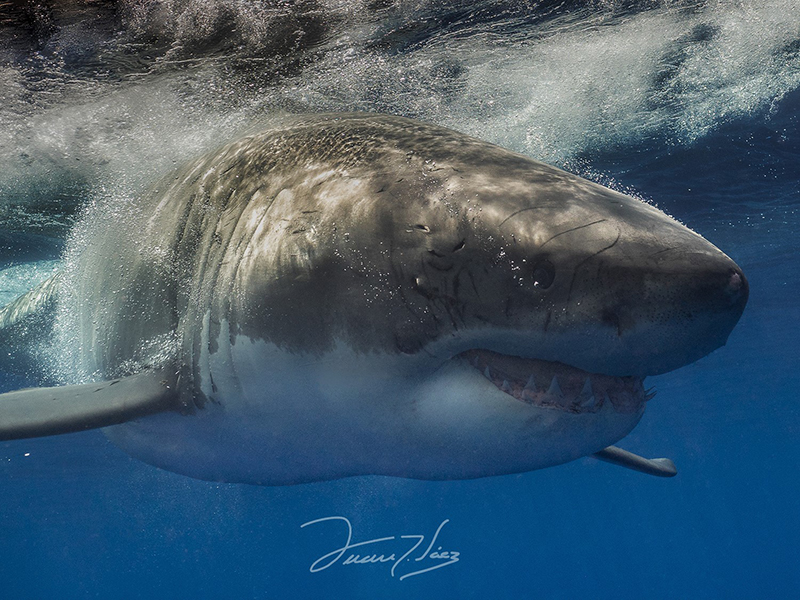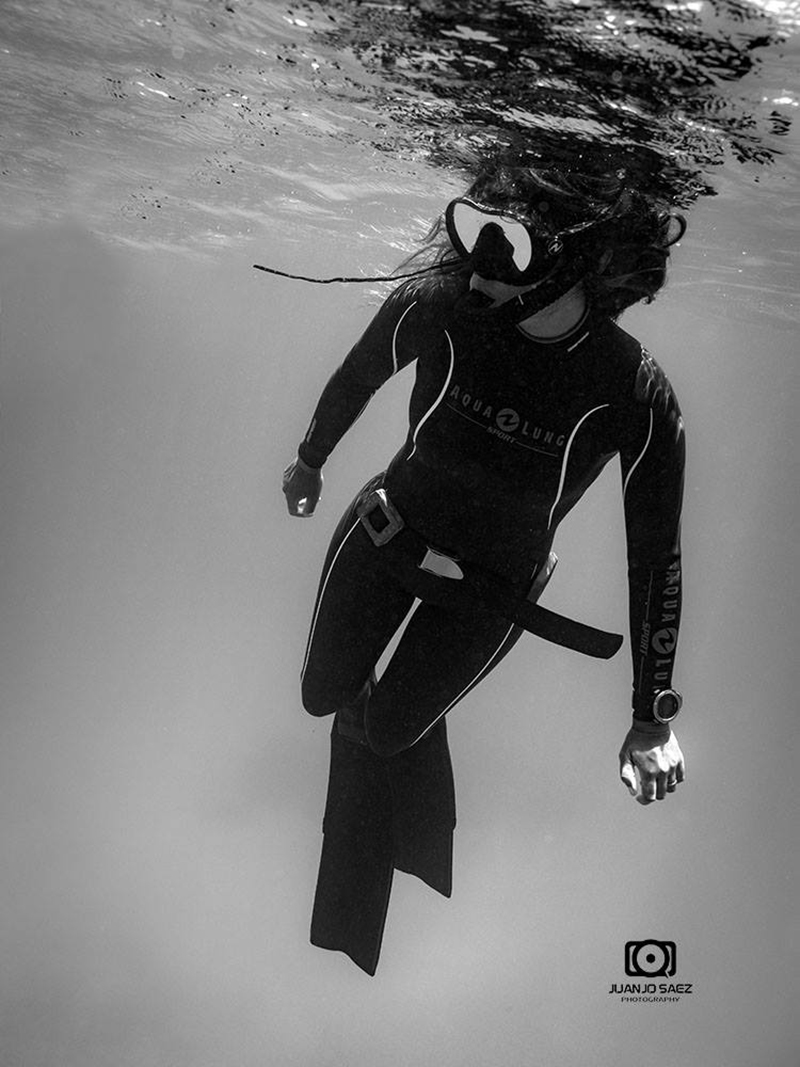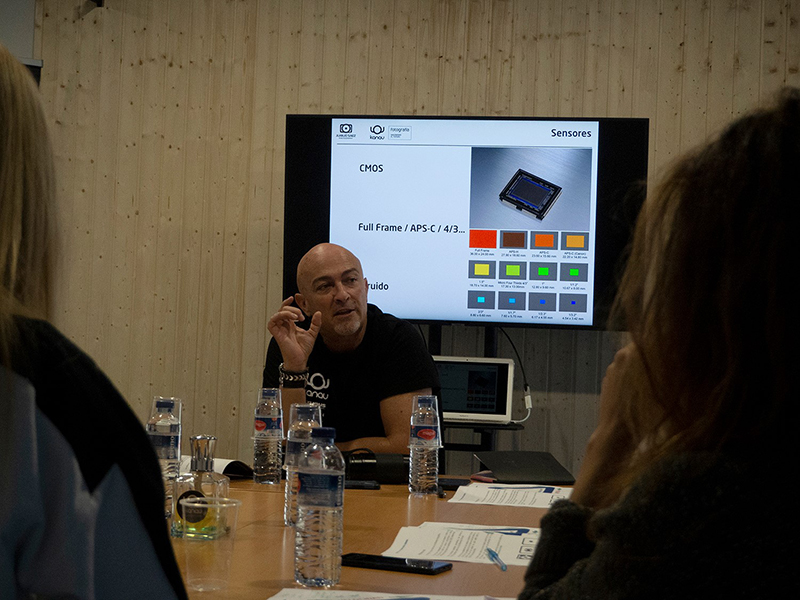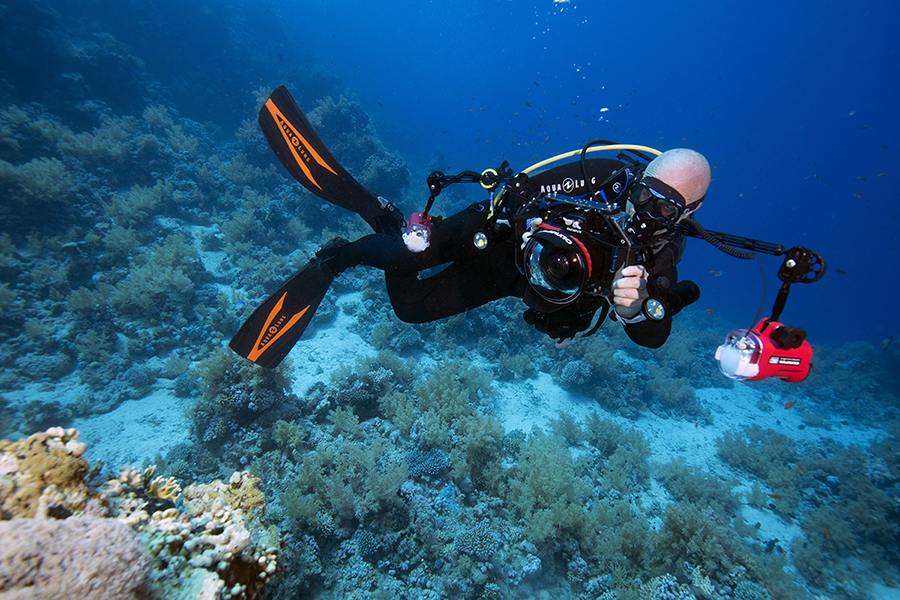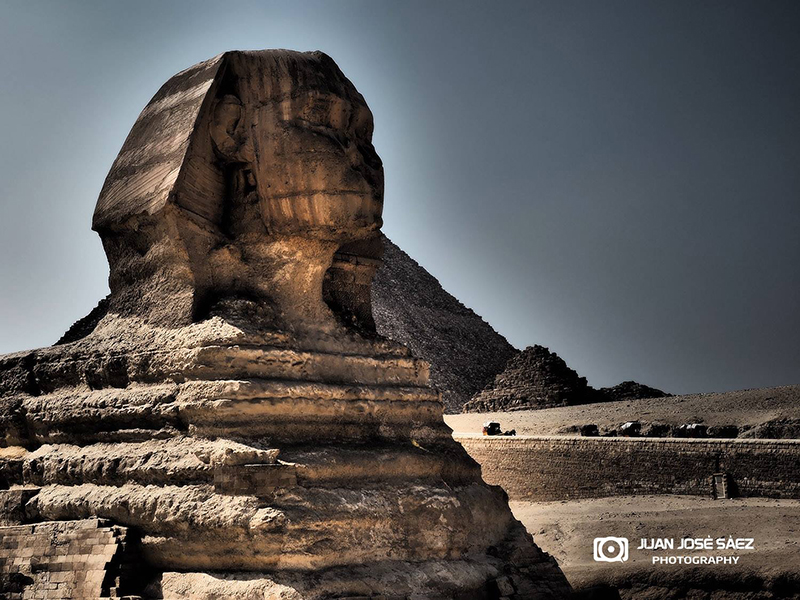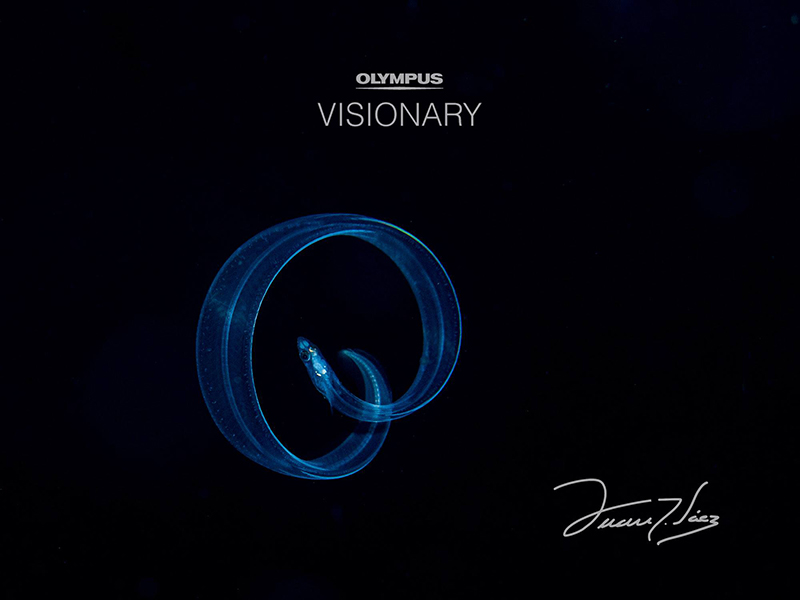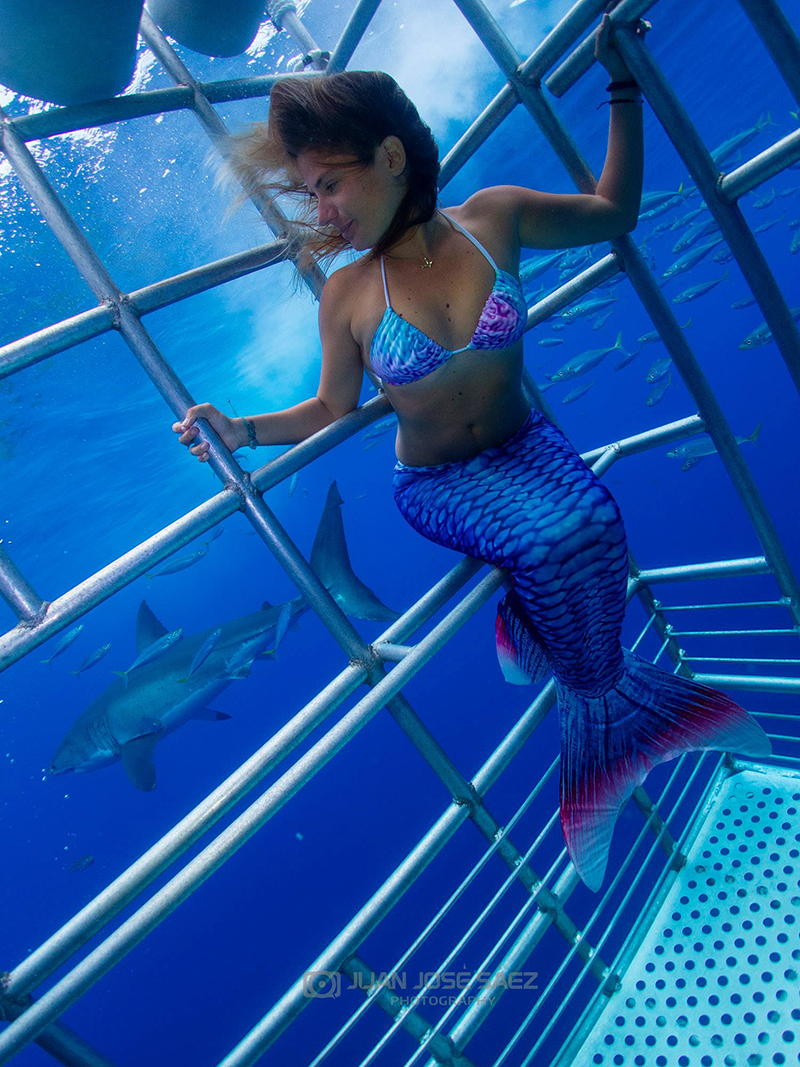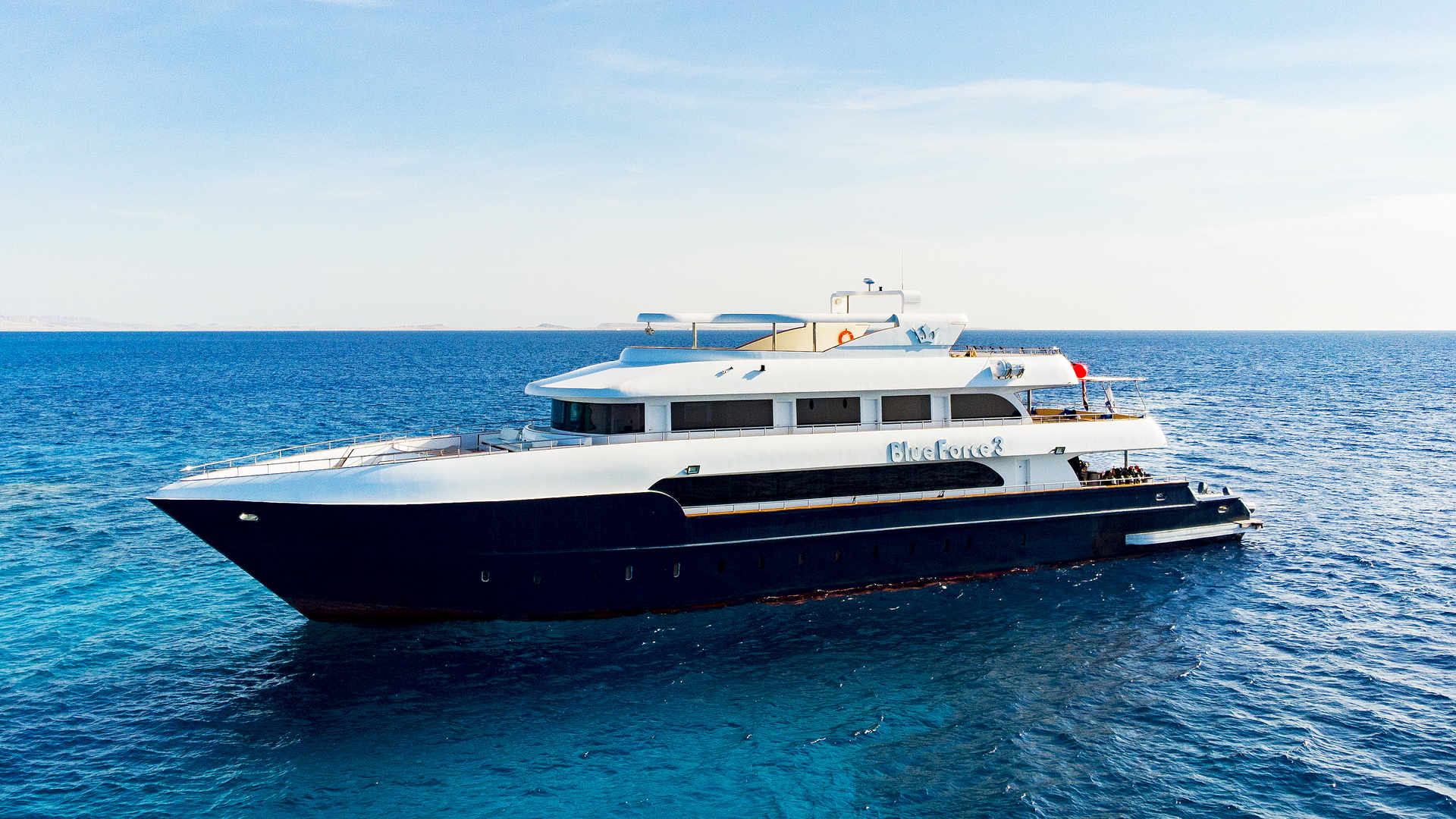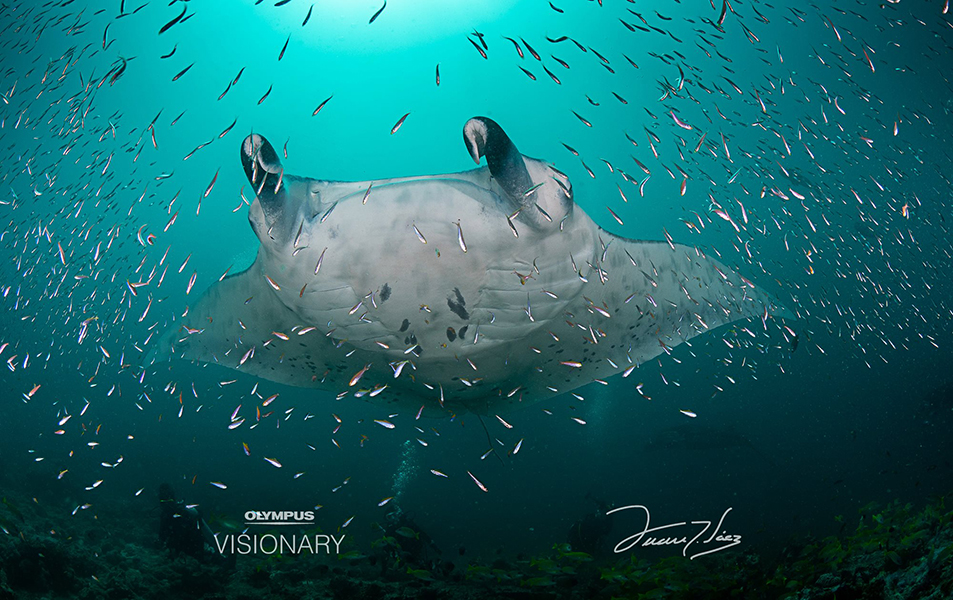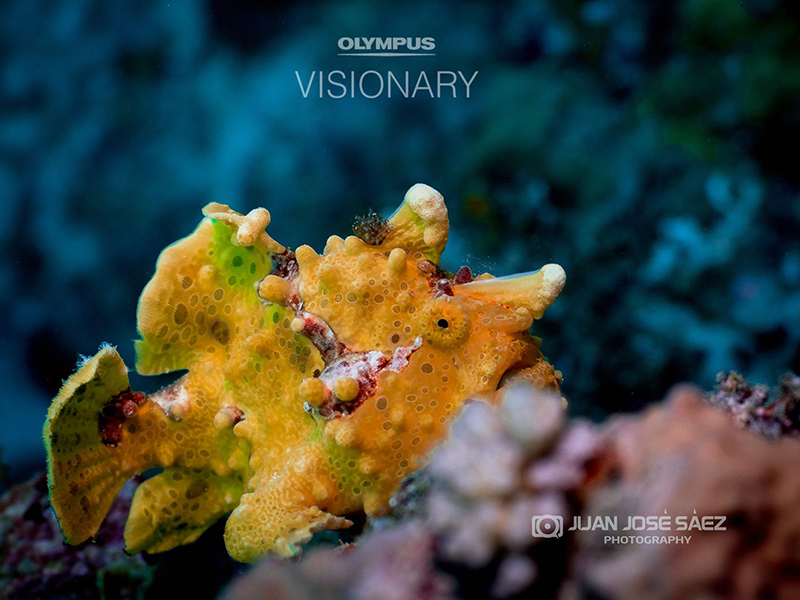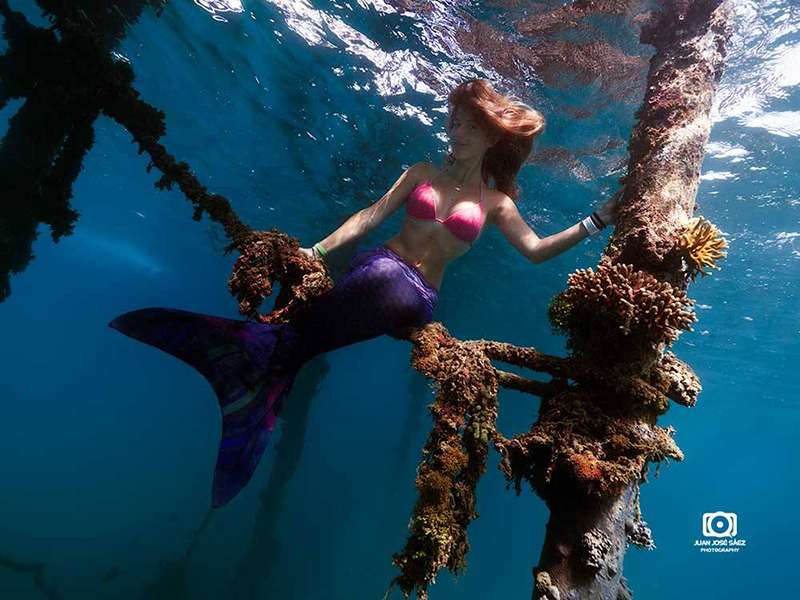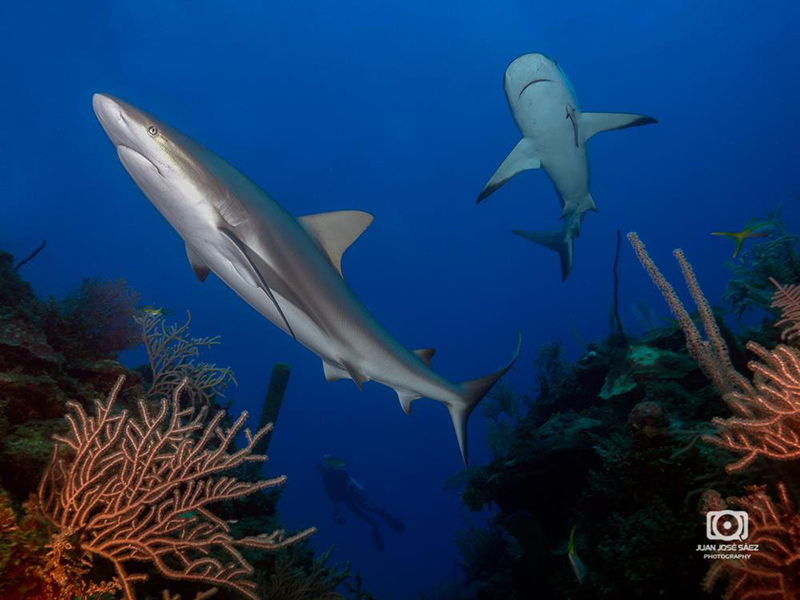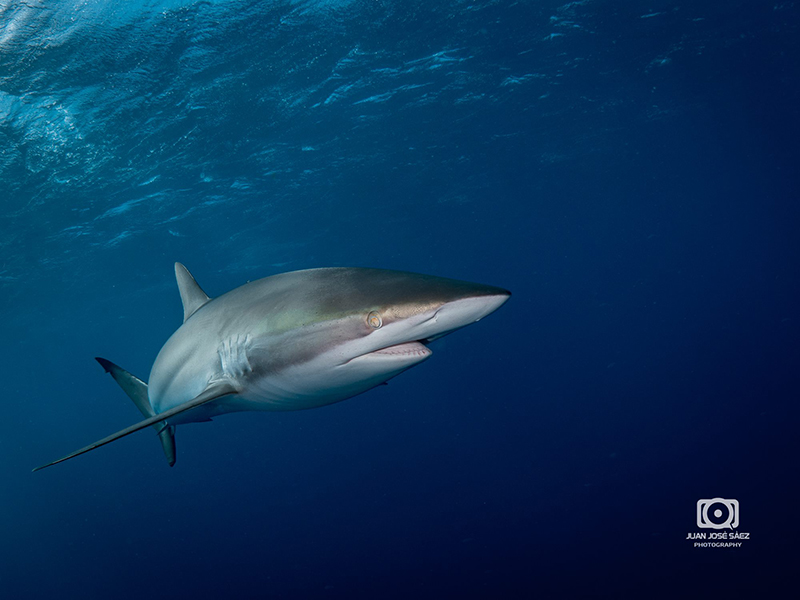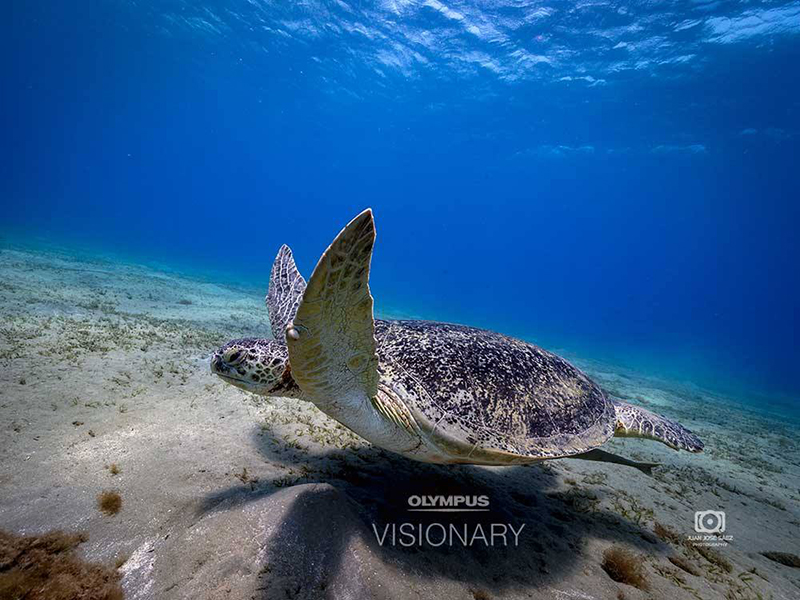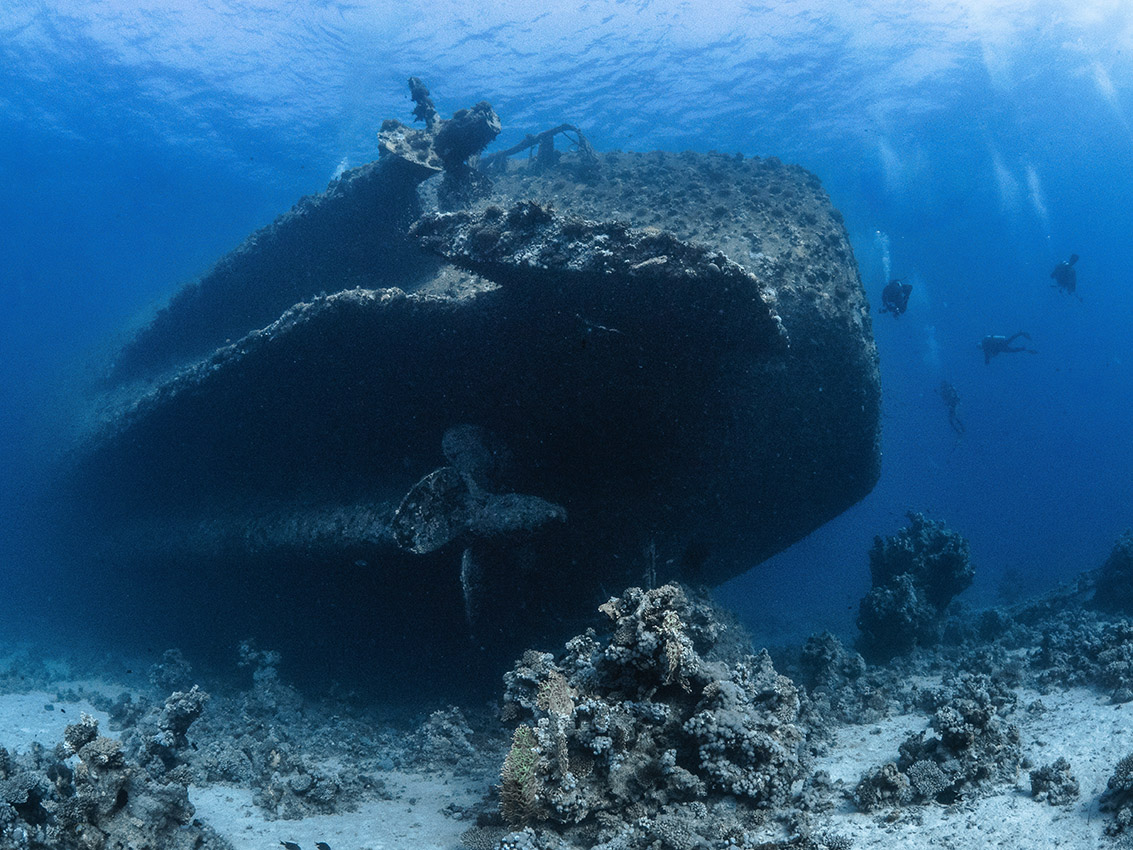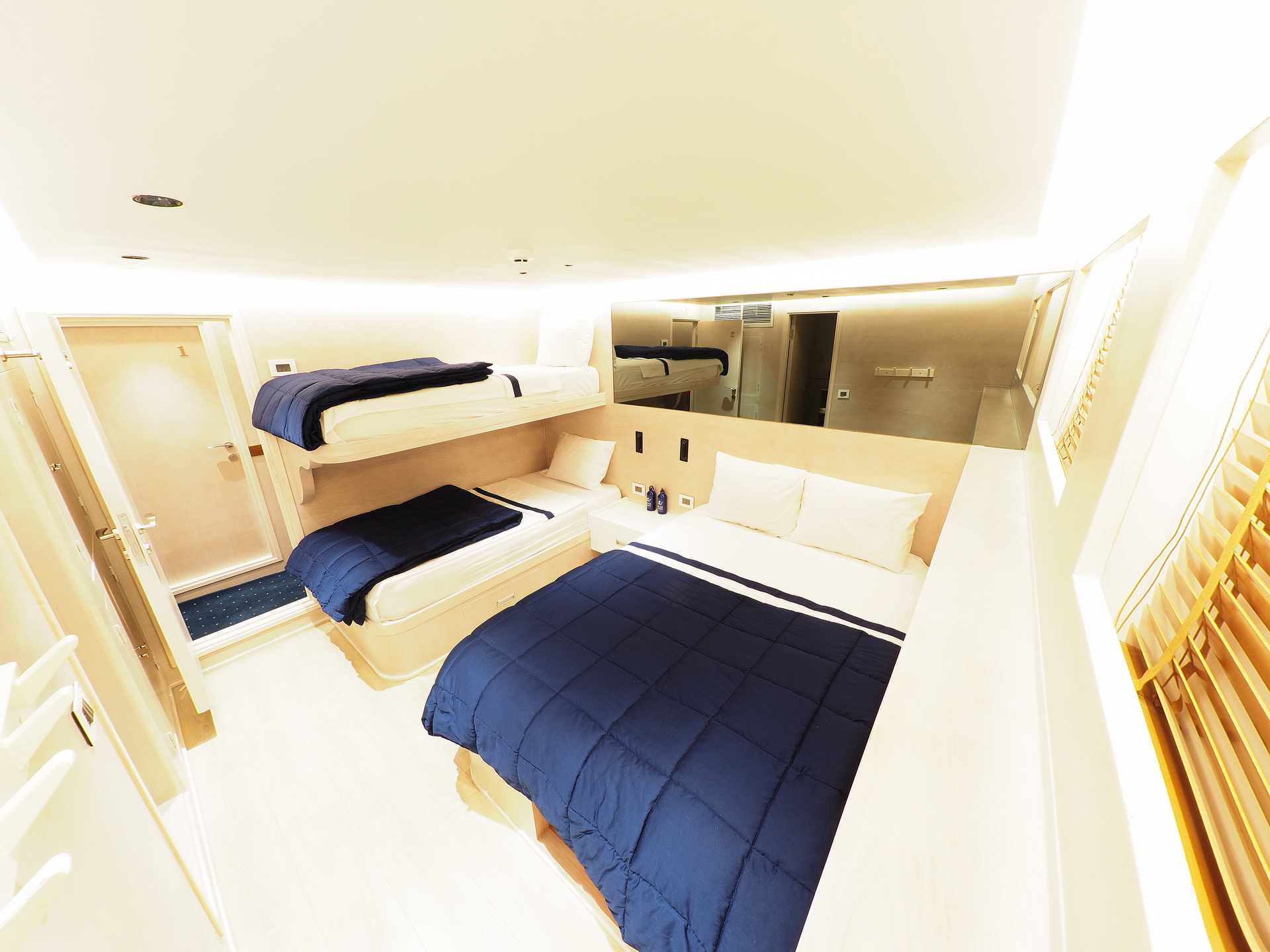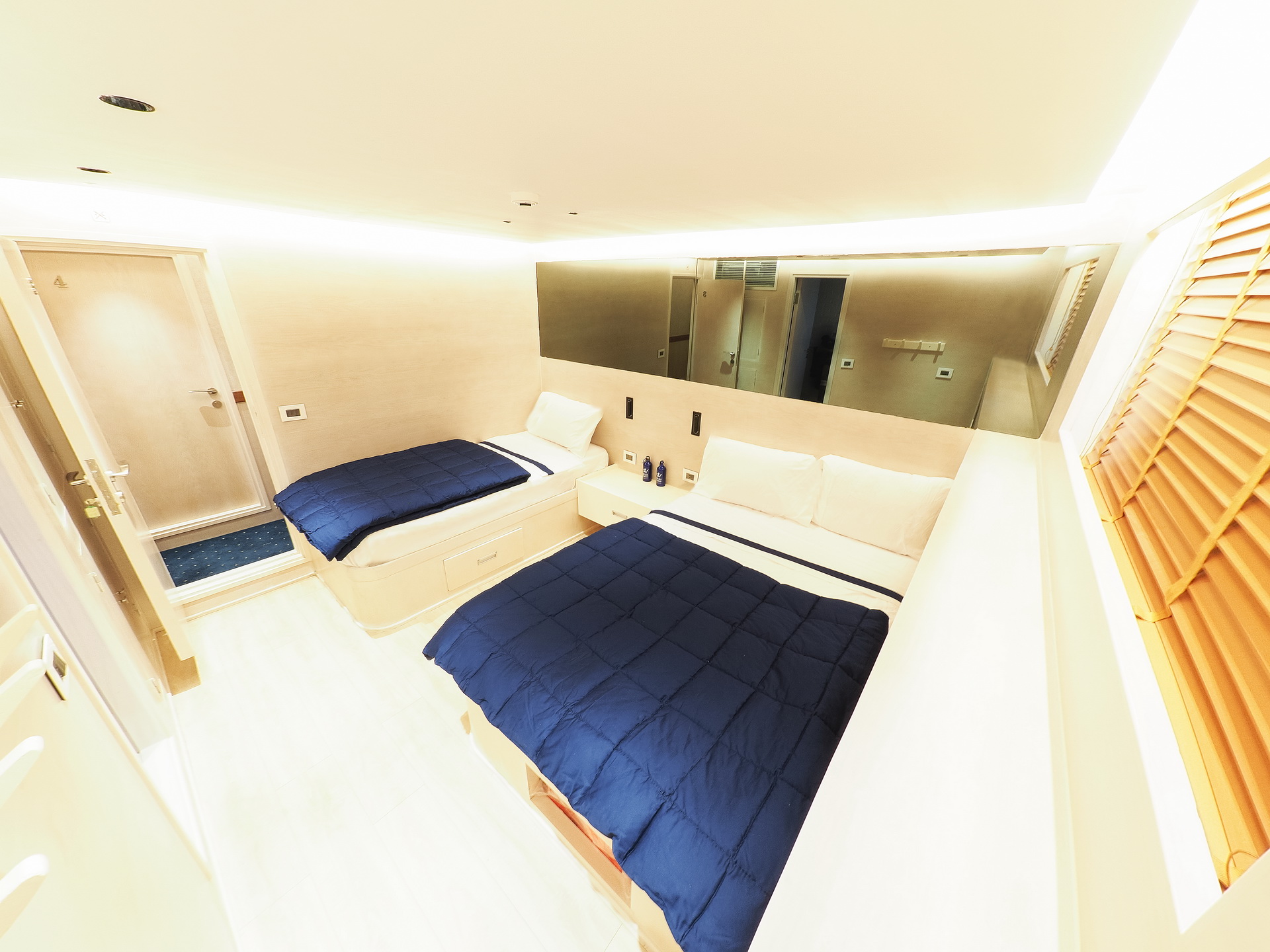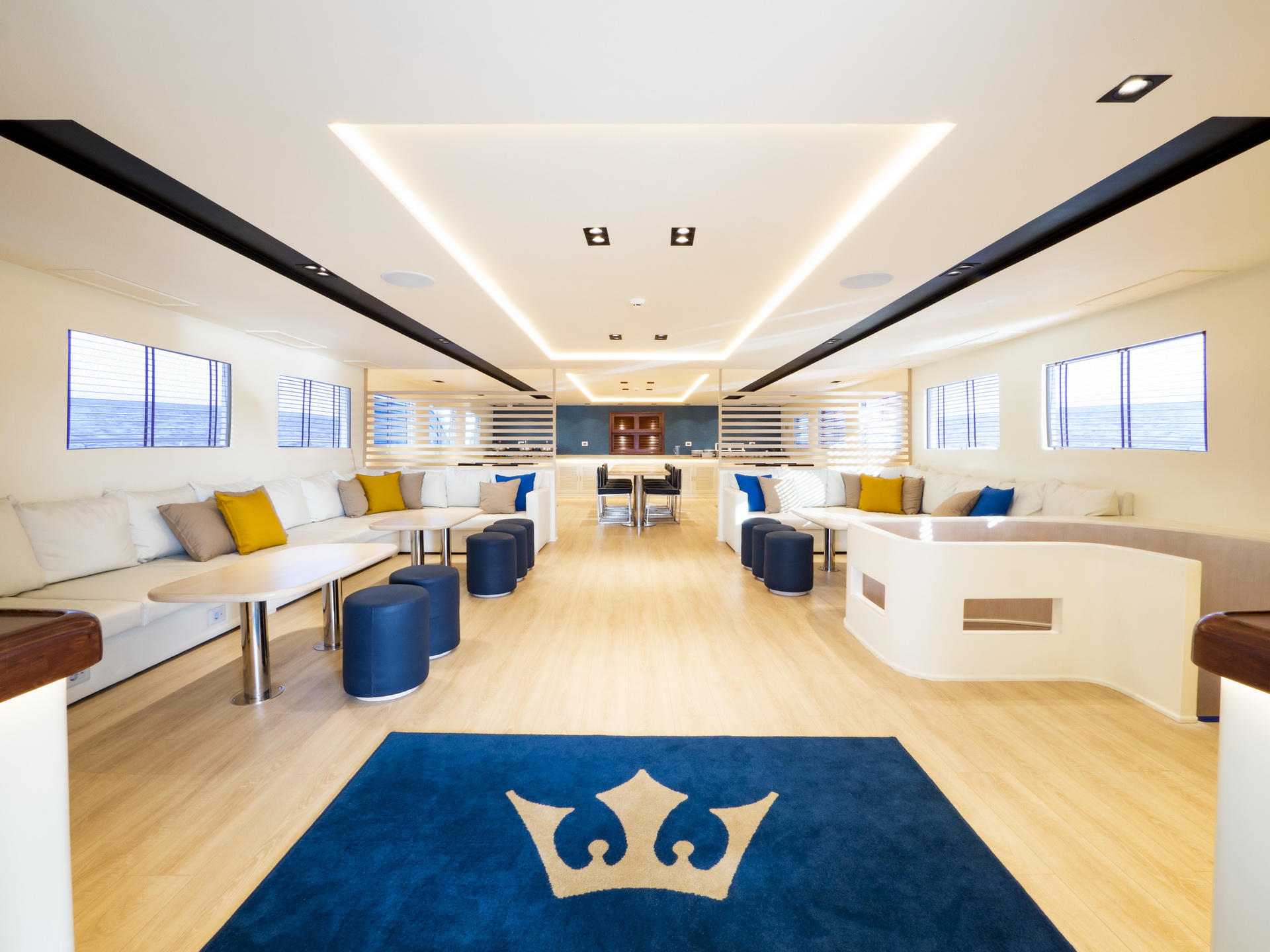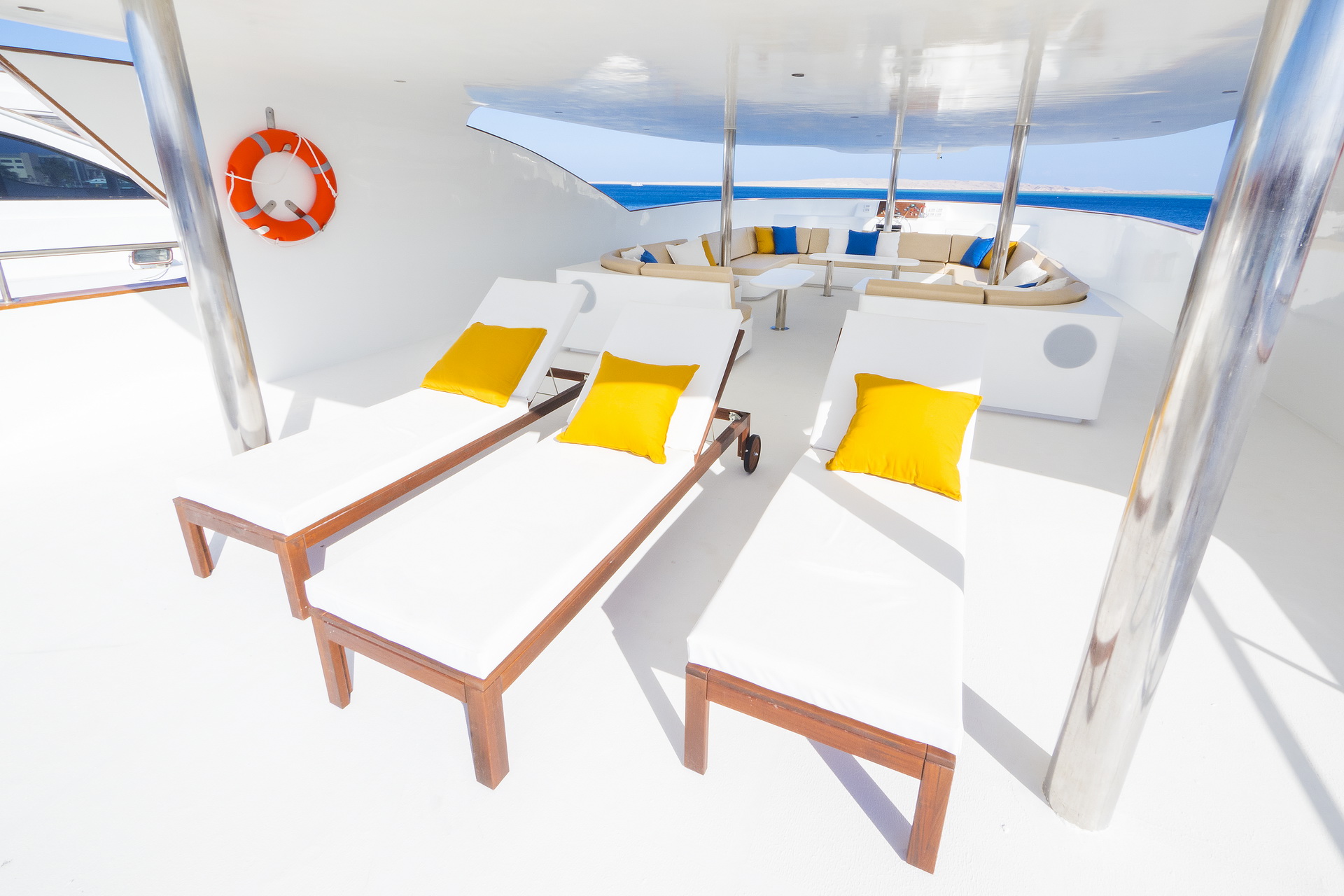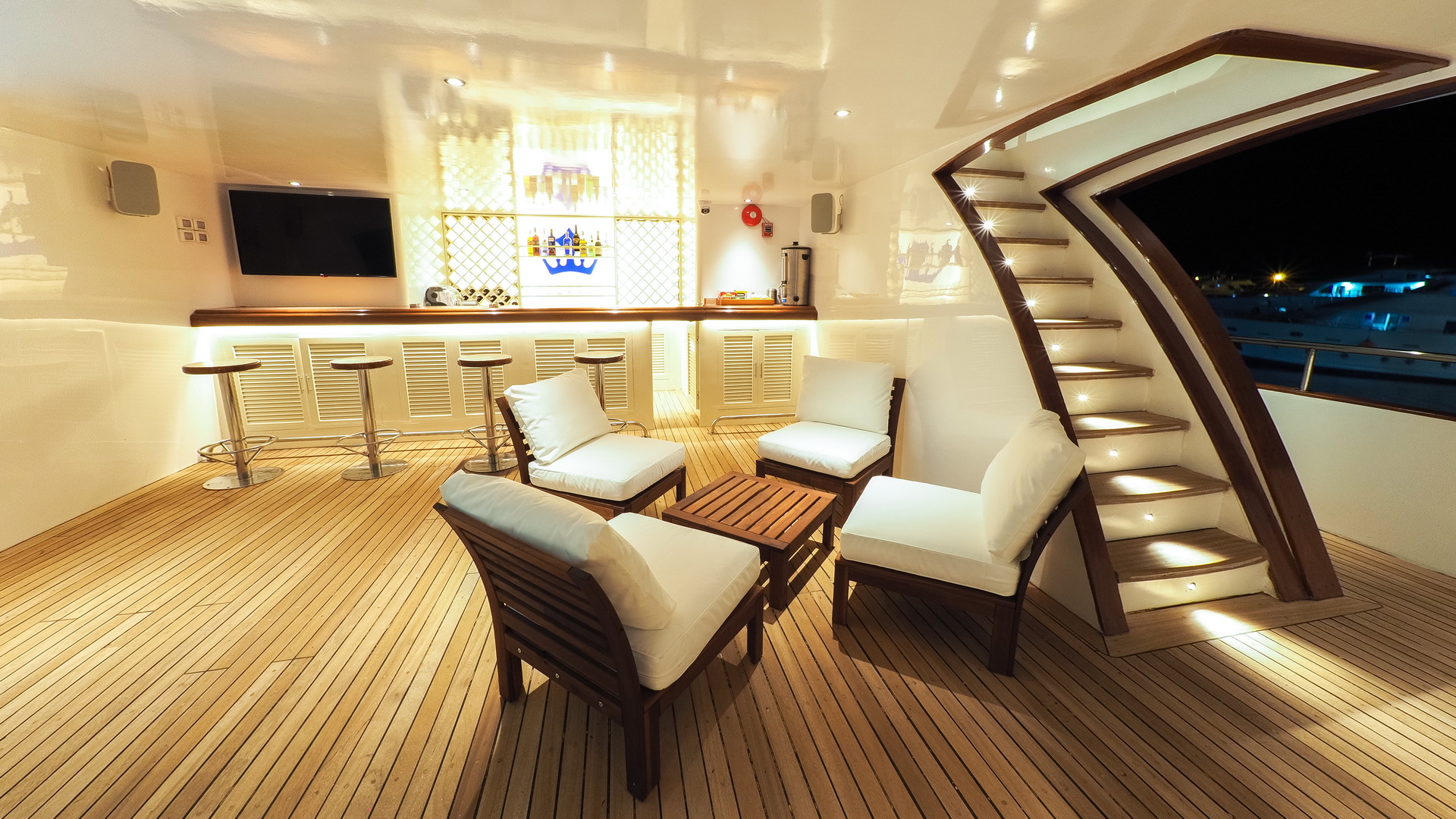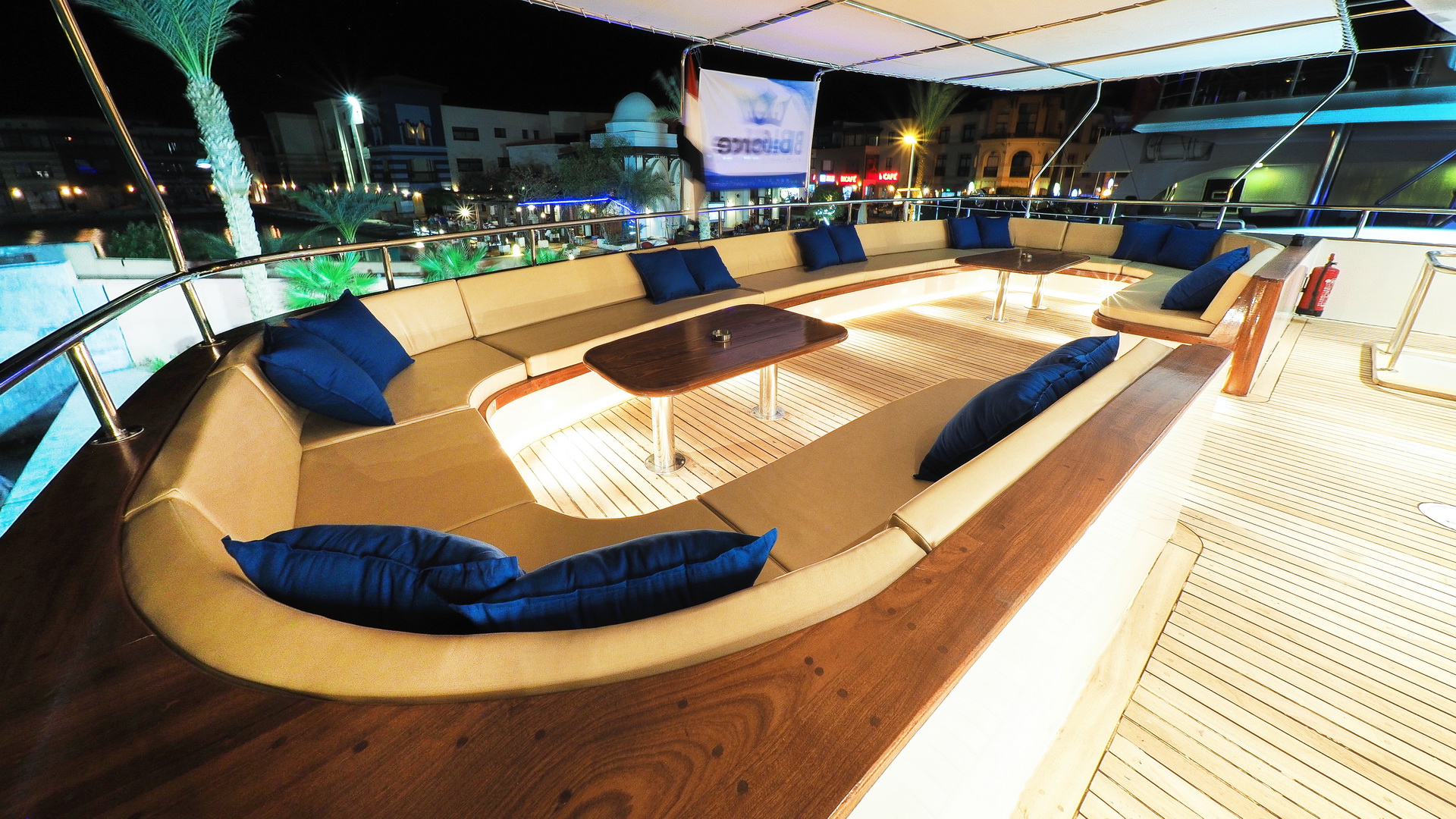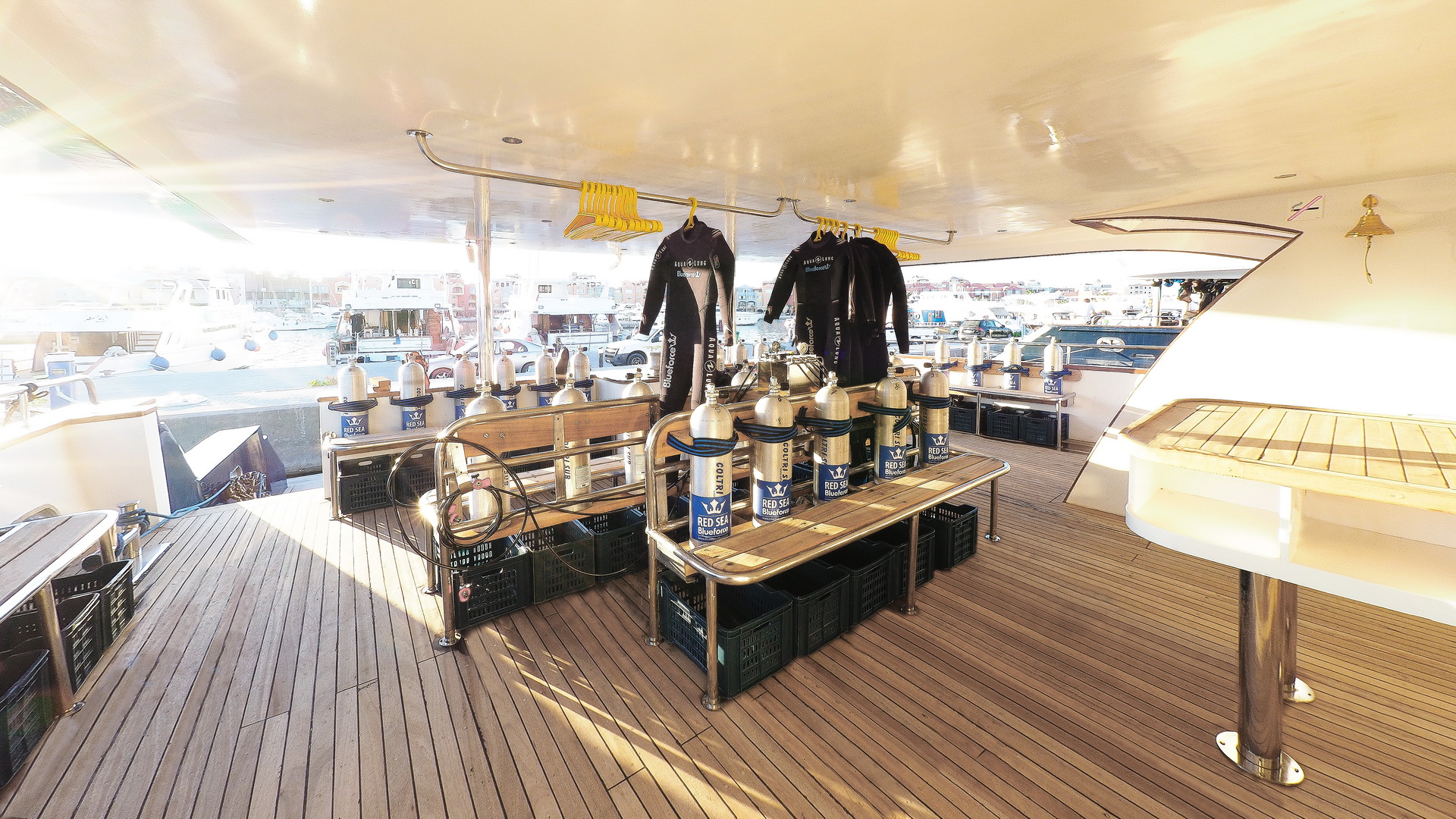 Liveaboard route TOP RED SEA (Brothers, Ras Mohammed, Thistlegorm…)
Saturday July 20, 2019 : Arrival to Hurghada – EMBARK
Day 1 (Saturday) Hurghada: Arrival and assistance at the airport of Hurghada. Luggage pick-up. At the indicated time, transfer to the port of Hurghada or Port Ghaleb. Board in the RED SEA BLUE FORCE 3, welcome cocktail and presentation of the boat and crew. Distribution of cabins. Overnight on board.
Day 2º to 7º (Sunday July 21 to Friday July 26) DIVING CRUISE "TOP RED SEA" ROUTE: diving cruise on a full board basis (including water . 3 meals) and daily plan of dives. The most prominent diving points will be Big Brother, Small Brother, Ras Mohamed, SS Thistlegorm, Salem Express and Safaga Reefs. (Due to the outer islands regulation night dives are forbidden).
Friday afternoon/evening, arrival at port. Dinner and overnight on board.
Day 8 (Saturday July 27, 2019) HURGHADA : Disembark in Hurghada. Transfer to the hotel in Hurghada. Day of rest to remove residual nitrogen. Free time to enjoy the local environment, make purchases and/or optional tours in the area. Dinner and overnight at the hotel. Lunch not included
Day 9 (Sunday July 28, 2019) Hurghada: at the scheduled time, transfer to the airport.
The most famous dive in Red Sea and considered one of the best sites in the world. We start off at Anemone city, where dozens of huge anemones (Magnificent heteractis) hosting a multitude of clownfish and damsels are to be found. From here we leap into the blue, crossing over the depths below, to the walls of shark reef.
Along the way possible sightings include; sharks, tuna, red snapper and other large pelagic marine animals. From there, the dive continues on to shallower water between the two reefs. Here, you'll be able to see parts of the freighter ship: Yolanda, which struck the reef and gave it its name. Among the debris, you'll find a large collection of toilets and the remains of the captain's BMW. The area around the wreck often houses lionfish, blue-spotted stingrays and moray eels. The entire stretch between the two reefs is strewn with rocks overgrown with coral, as well as lots of coral on the sides of the reef, which contrast nicely with the white, sandy bottom. The shallow water, the light reflecting off from the bottom and colorful reefs make this a photographer's paradise.
The traditional dive starts off with a cave at 5 meters which is actually a swim through coming out at a depth of 9 meters. The cave is covered with small gorgonian fans and a crack on the roof allows the rays of sun through. From here we swim on to a long Sandy Alley that gives the name to this site; it was originally named Fisherman's Bank, due to the large amount of jack fish found here. You can see barracuda, tuna and all the usual Red Sea residents here. The dive finishes at the end of the sandy alley where most people are on 50 bar.
Ras Ghozlani is a beautiful dive site with lots of interesting things to see and discover. You start off on a sandy slope at a depth of around 6 meters which slowly descends to the drop-off found at around 25 meters. Tons of pinnacles in different shapes and sizes distract us with their fauna and coral during the whole dive. The pinnacles are covered with Table corals, big Gorgonian fans and healthy soft corals in many different colors. The pinnacles are teeming Anthias and other colorful reef fish. Another part of dive site, houses a small anemone city of Magnificent hecteractis anemones.
The worlds most famous wreck, it is located in Shaab Ali, about 30 miles from Sharm El Sheikh.
It was sunk by German aircrafts in October of 1941 and later discovered by Jacques Cousteau. It offers some of the most spectacular dives in the world, with its sunken cargo of trucks, cars, motorcycles, locomotives, weapons, ammunitions, wagons, aircraft wings, boots…. Normally a minimum of two dives are made on the wreck, one outside, visiting the propeller, anti-aircraft gun and locomotives and another one going through all its decks and holds. It is highly recommended to use Nitrox on this dive. If possible, we can make a spectacular night dive on the wreck, and perhaps even get to see the skiddish lantern fish!
The smaller of the Brothers islands, just 100 meters in length, offers some of the best dives in the Red Sea. The north western corner, swept by strong currents, is a kaleidoscope of corals of all kinds in addition to being the meeting area of hammerhead sharks, thresher and large tuna.
Drifting along the impressive vertical walls of this reef is a feeling that is difficult to forget.
On the eastern wall, you will find a spectacular gorgonian forest starting at 25 meters, sinking into the abyss. Under the mooring of the boats, in the southern area of the island, we can have a surprise visit with the curious oceanic white tip sharks (Carcharinus Longimanus).
The largest of the Brothers, crowned by a light house of the victorian era (1880), offers an excellent wall diving and wrecks. The Numidia's wreck is located on the north wall of the island between 12 and 75 meters depth. Sunk in 1901, it is constantly swept by currents, which has made it completely covered with corals. It is quite common to find grey reef sharks patrolling around the wreck and groups of large tuna hunting in the area. On the other side of the island, we find the Aida's wreck, sunk in 1956, although it is of little interest to recreational divers due to its depth.
The southern area of the island has a platform that starts about 28 meters and extends into the depths with its walls completely covered with soft corals, whip corals and enormous trees of black coral. It is quite common to find the elusive thresher shark if the currents allow to dive here, as well as several napoleon Wrasse.
This giant wreck of 105 meters length rests, from December 16, 1.991, next to the reef of Hyndman Reef, in front of the city of Safaga. After sailing almost all the way from the port of Jeddah in Saudi Arabia to Safaga, around midnight on December 15, it collided with a coral patch sinking and in a few minutes it took more than 600 lives in one of the biggest marine catastrophes of the history. The wreck now rests on a sandy bottom 25 meters deep, lying on its starboard side in very clear water area where there are hardly any currents, which makes a unique experience the exploration of this wreck. Immerse yourself in the dining room, explore the garage, where some vehicles still rest or investigate the bridge. These are some different dives in the Salem Express. Life is not too abundant in the wreck though the whole hull is full of small fishes and some large mice swim around it. From time to time it is visited by dolphin families.
The best "wall" dive in the Safaga area. Is a long reef, similar than Elphinstone and about 300m long and dropping down, very fast, to the deep. Lot of soft and hard corals, huge gorgonians and trees of black coral. We use to see turtles, jacks, barracudas and other big pelagic animals.
Included
Assistance at Hurghada Airport.
Diving Cruise (Double Cabin sharing) in full board, water, coffee and tea and planned route to board the RED SEA BLUE FORCE 3.
Diving Program, air, S80 tank and weights.
Dive guide of BLUE FORCE team.
Travel insurance, scuba diving and cancellation policy (see conditions www.blueforcefleet.com)
1 night at 5* hotel in Hurghada in half board basis.
Transfers indicated in the program in accordance with scheduled planning.
Not included
Flight to Egypt
Touristic entry visa in Egypt.
Route and port taxes: 140 € (payment onboard). From January 1, 2020 taxes will be 160 € per person
Service Tax: 60 € (payment onboard). From January 1, 2020 taxes will be 70 € per person
Internet connection (It is possible to buy a data card at the airport)
Drinks and lunch at the hotel in Hurghada and soft drinks and alcoholic drinks onboard.

Optional price per week:

NITROX:
For S80 tanks: 30 € (previous booking), 50 € (payment onboard) From January 1, 2020 40€ and 60€
For S100 tanks: 40 € (previous booking), 60 € (payment onboard)
Rental equipment:
Tank S100: 30€
Extra tank S80: 30 €
2 tanks S80 with opposed valves for Sidemount: 60€ (necessary to book in advance in order to ensure the availability)

* Extraordinary possible increases of fuel, taxes or local taxes.
FIND AND BOOK YOUR CRUISE