Do you want to make your diving trip an enriching and unforgettable experience? Do you love sharks? Would you like to be a scientific diver for a few days? Join with Blue Force team and the scientist Gador Muntaner. Specialist in sharks! Know more about these incredible animals and their importance for the oceans. To know them is to love them!
A Liveaboard where a part from enjoying the best diving sites in Egypt onboard Red Sea Blue Force 3, you will learn all you want to know about these marvelous animals and how you can contribute to the conservation , with the help of our oceanographer specialist in sharks.. She will share with all of you her experience with different types of sharks all over the world and she will give an amazing workshop during the trip.
During this week there will be several information talks and workshops from the origin and general biology of the sharks and their importance in the oceans. You will learn to detect different types of sharks when you are diving, identify males and females and know the scientific investigation all over the world. You could also participate in the photoidentification of the sharks during the dives, take your own photos if you carry your camera, take videos and once we finish diving we will study them. Recognize the sharks behavior, understand the corporal language and live with them underwater will be different things you will also learn.
7 nights - August 3, 2019

EMBARKATION

Hurghada

DISEMBARKATION

Port Ghaleb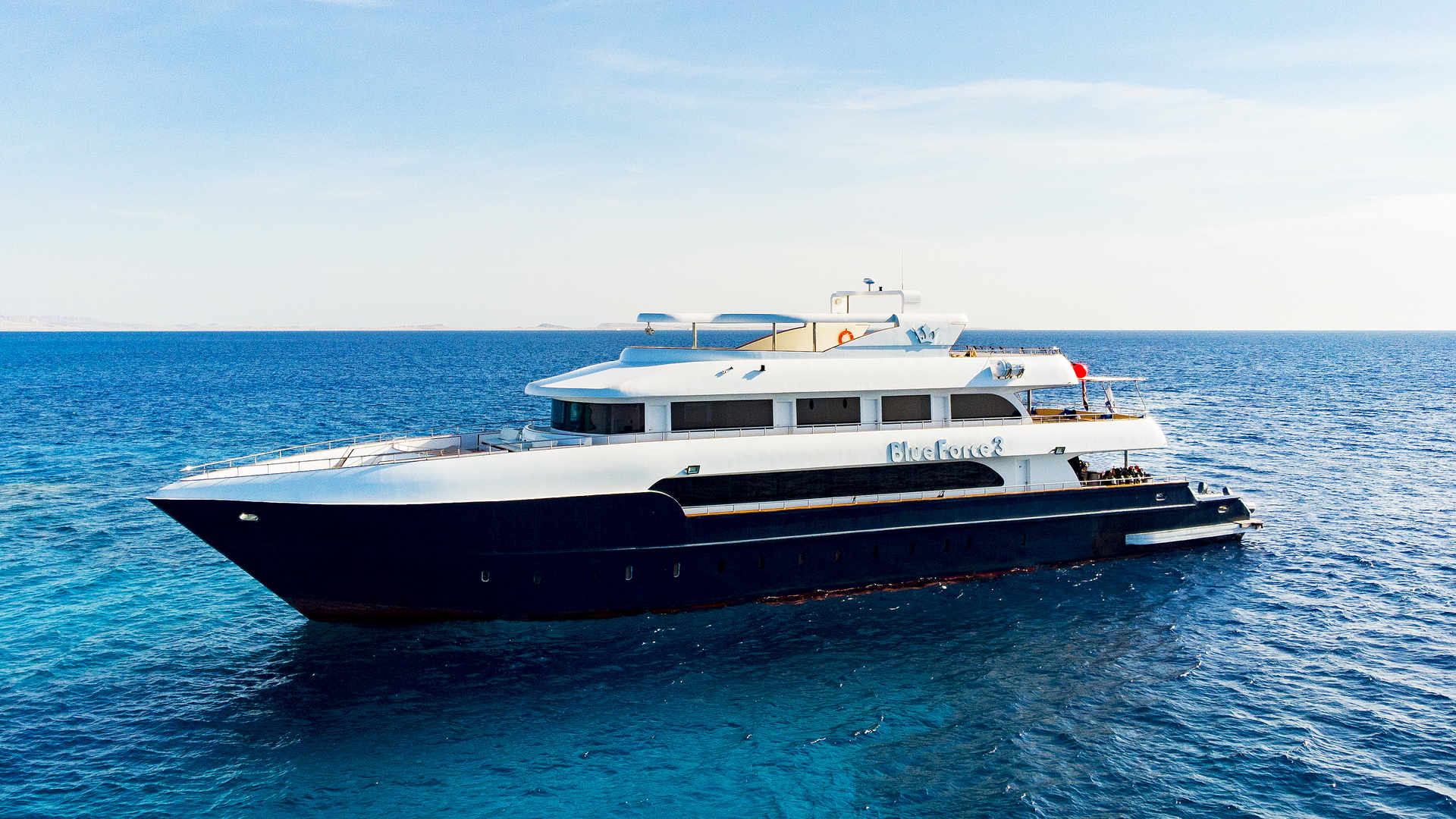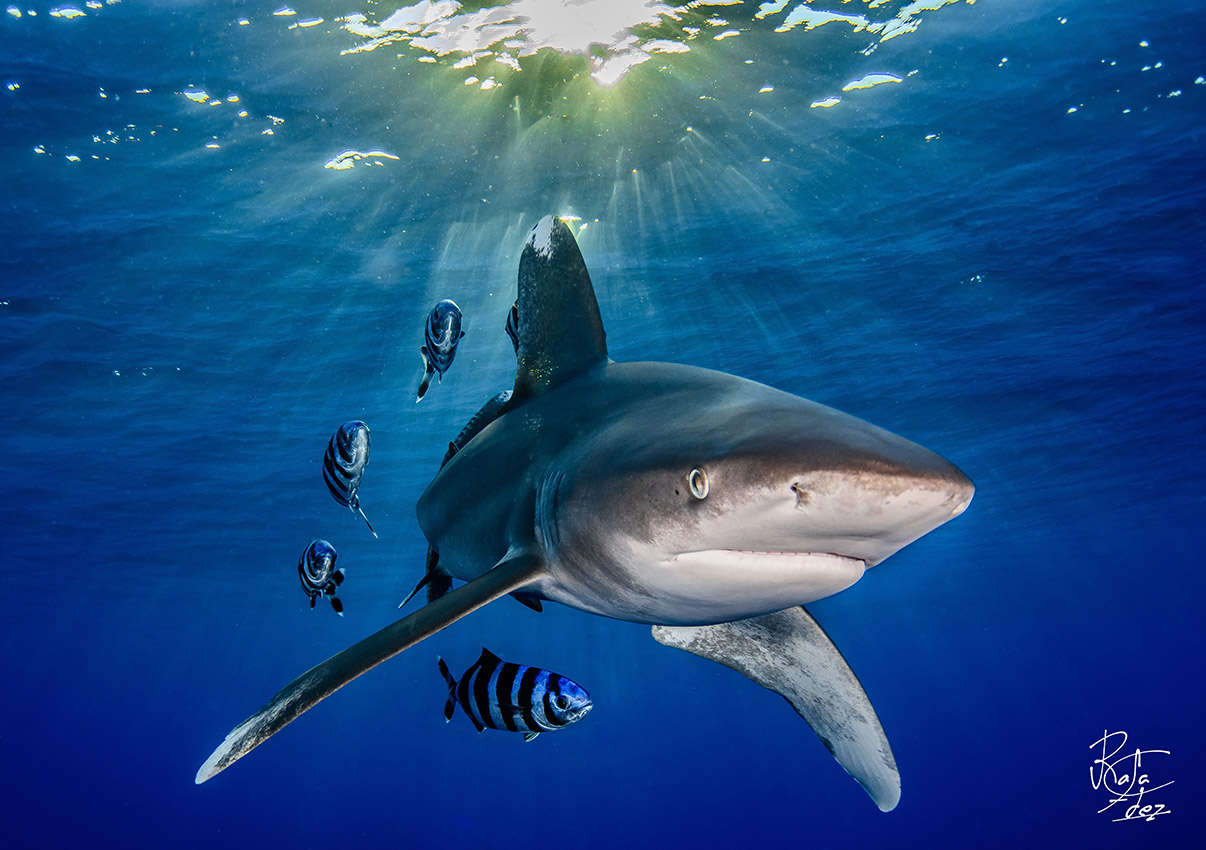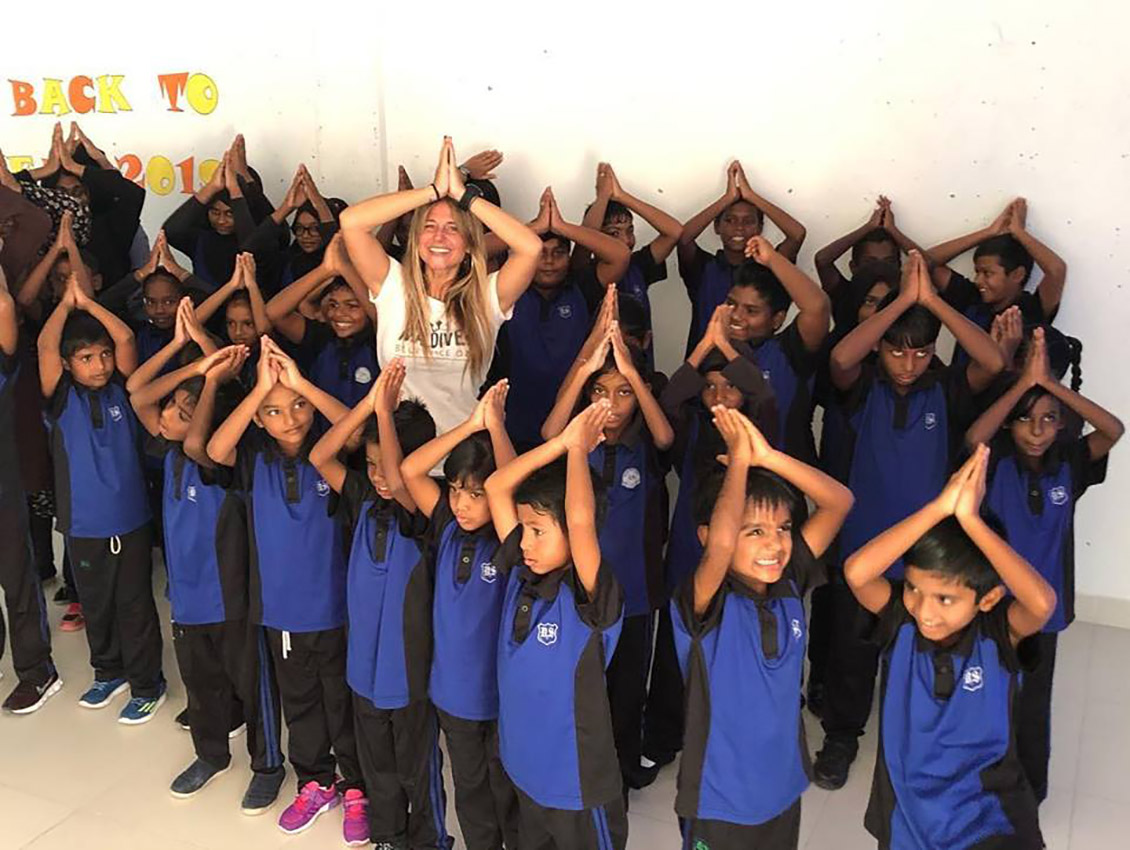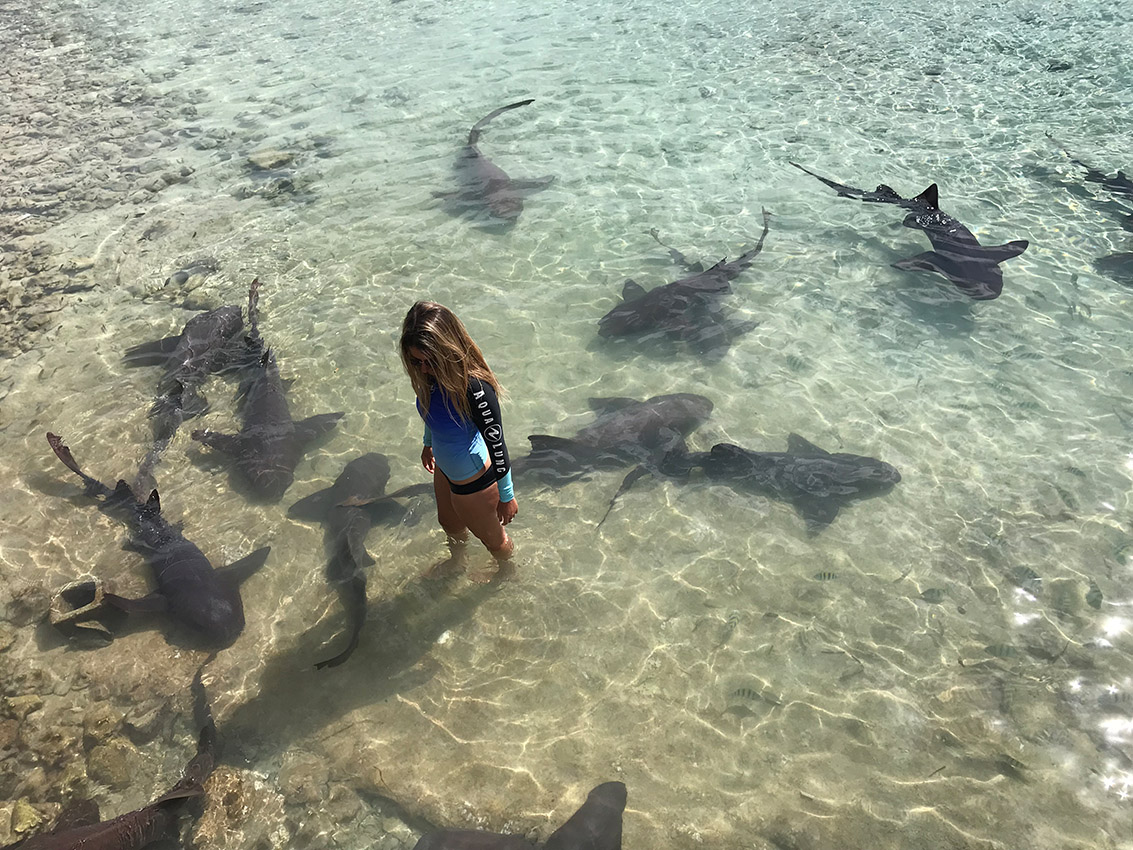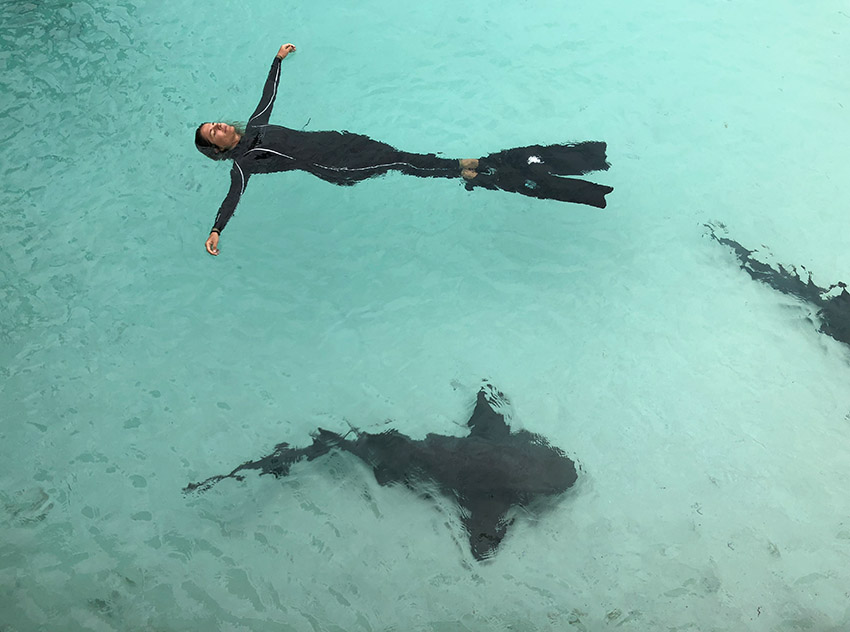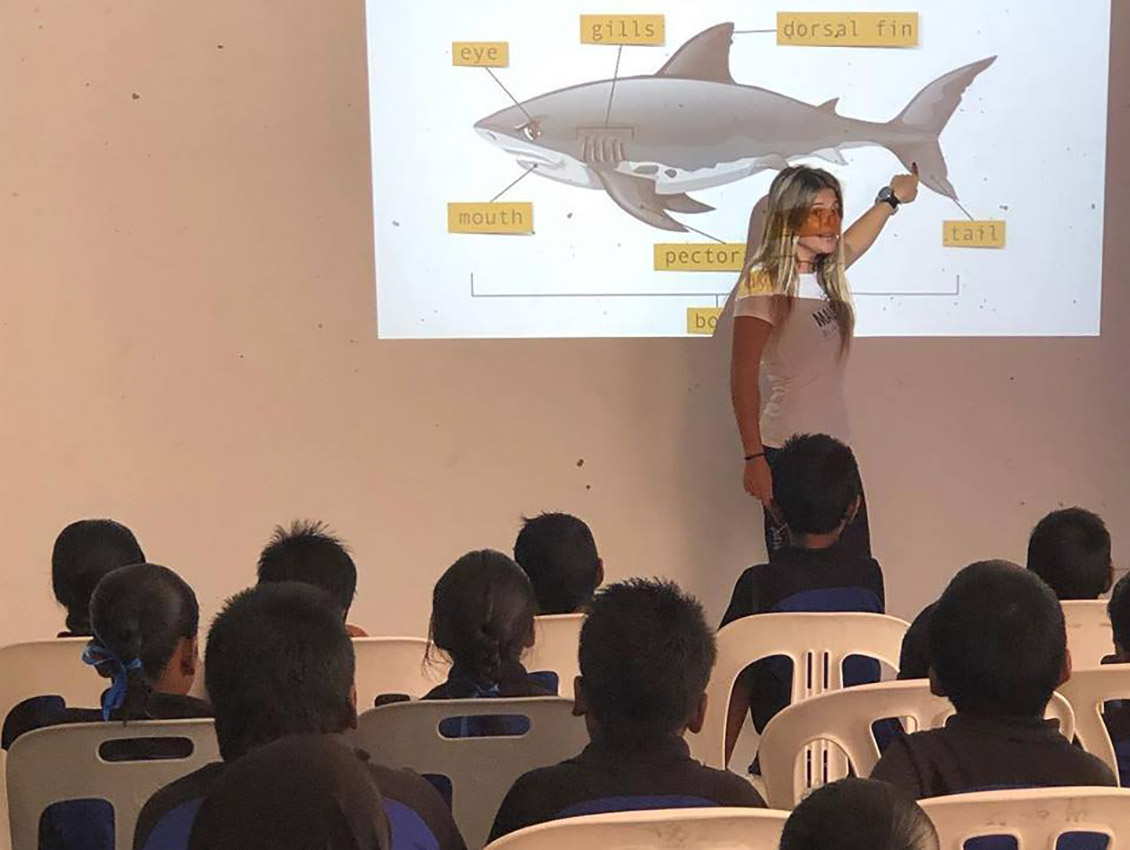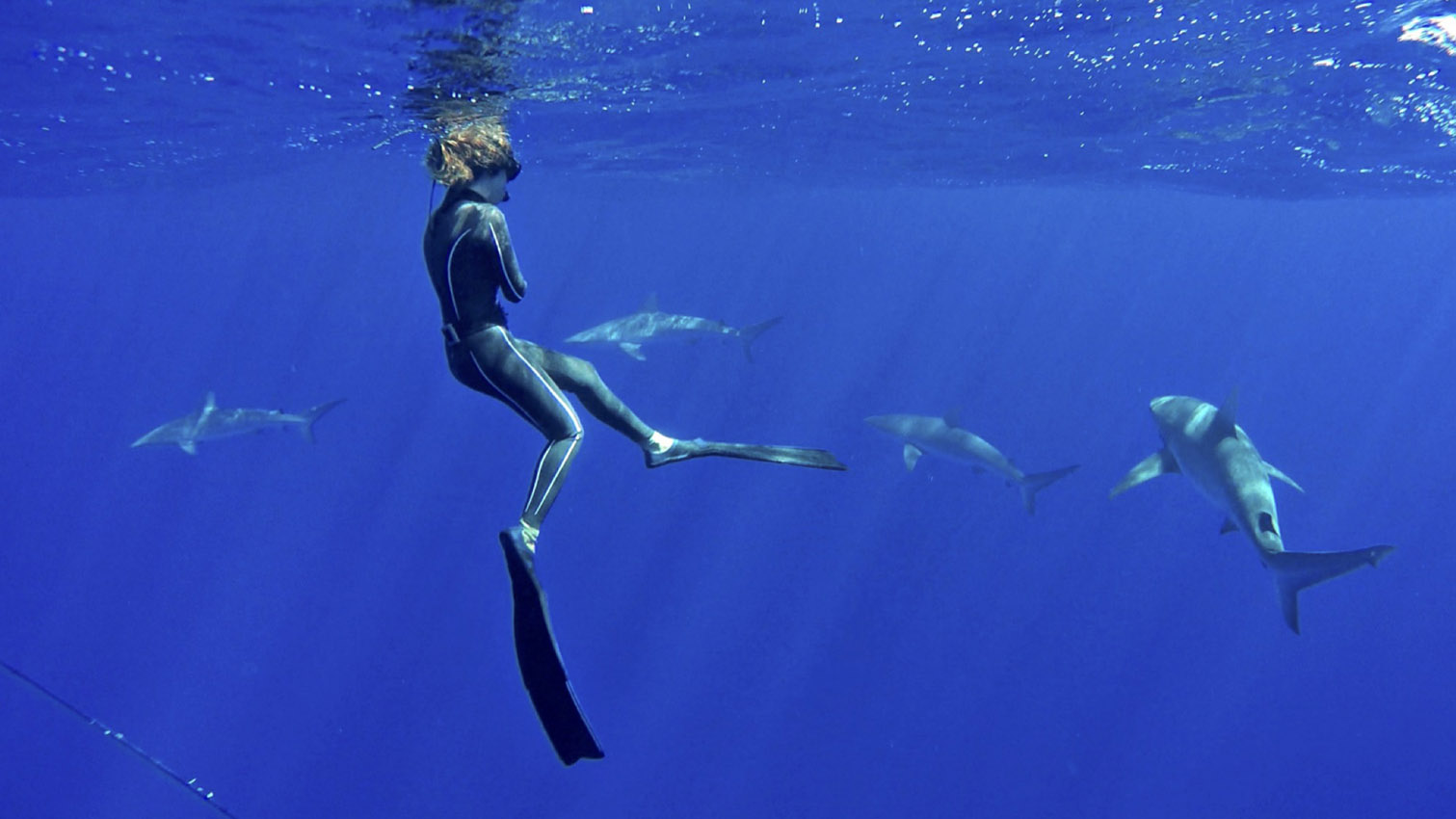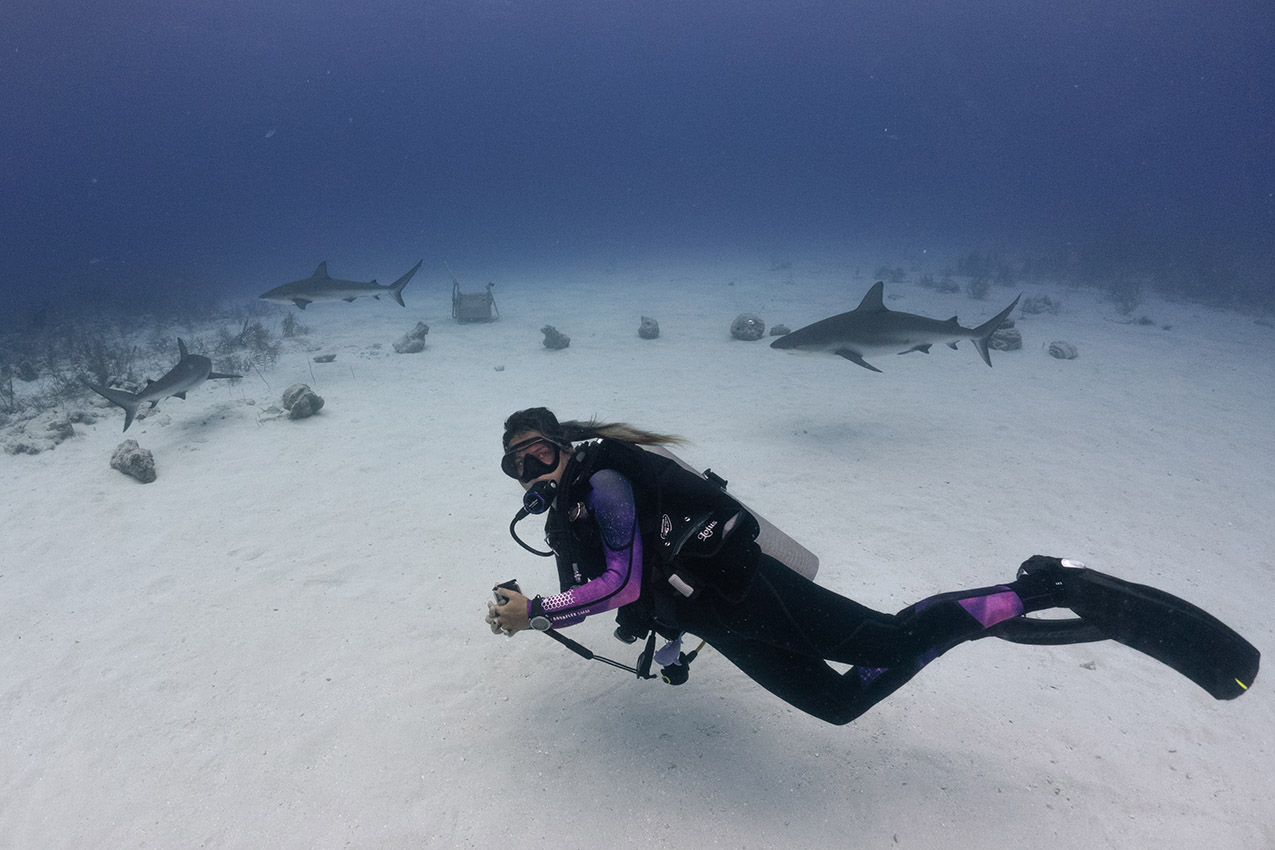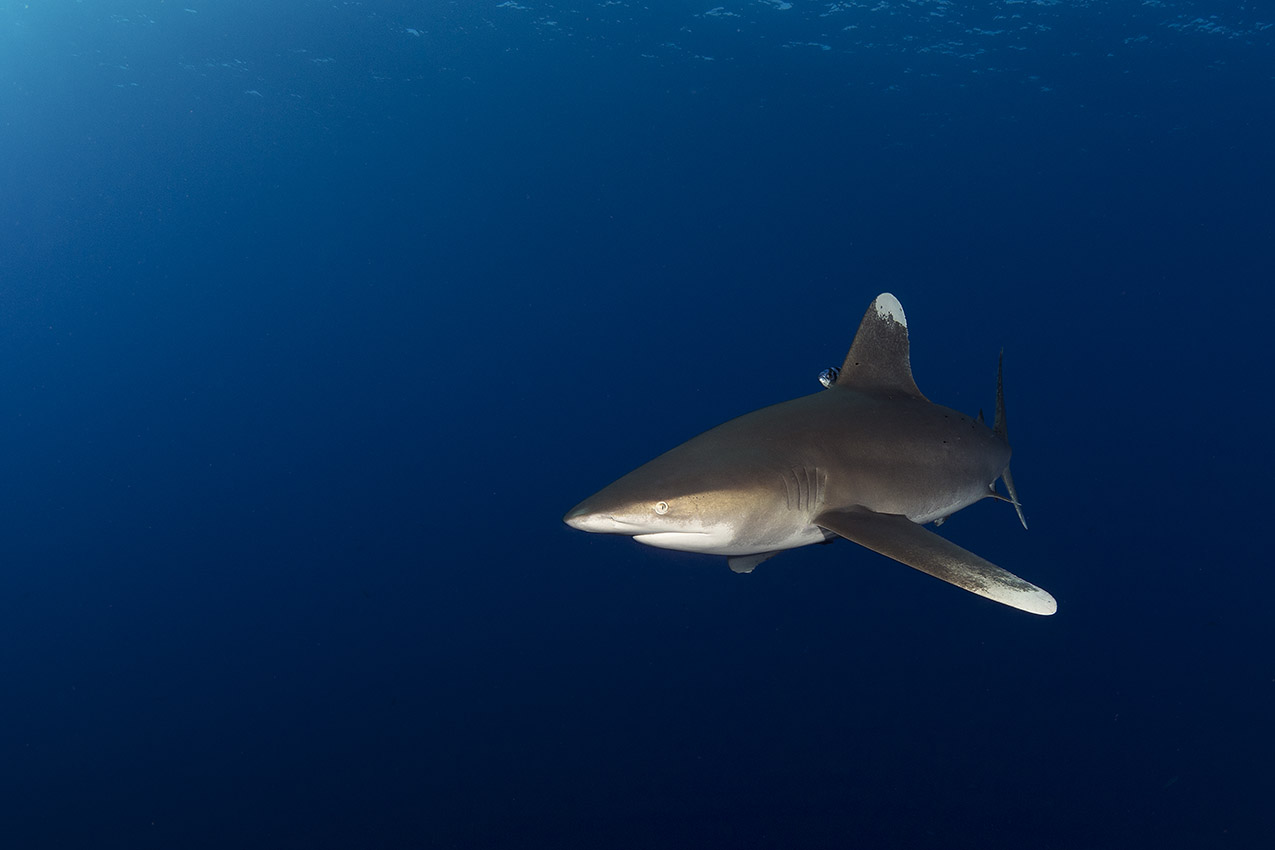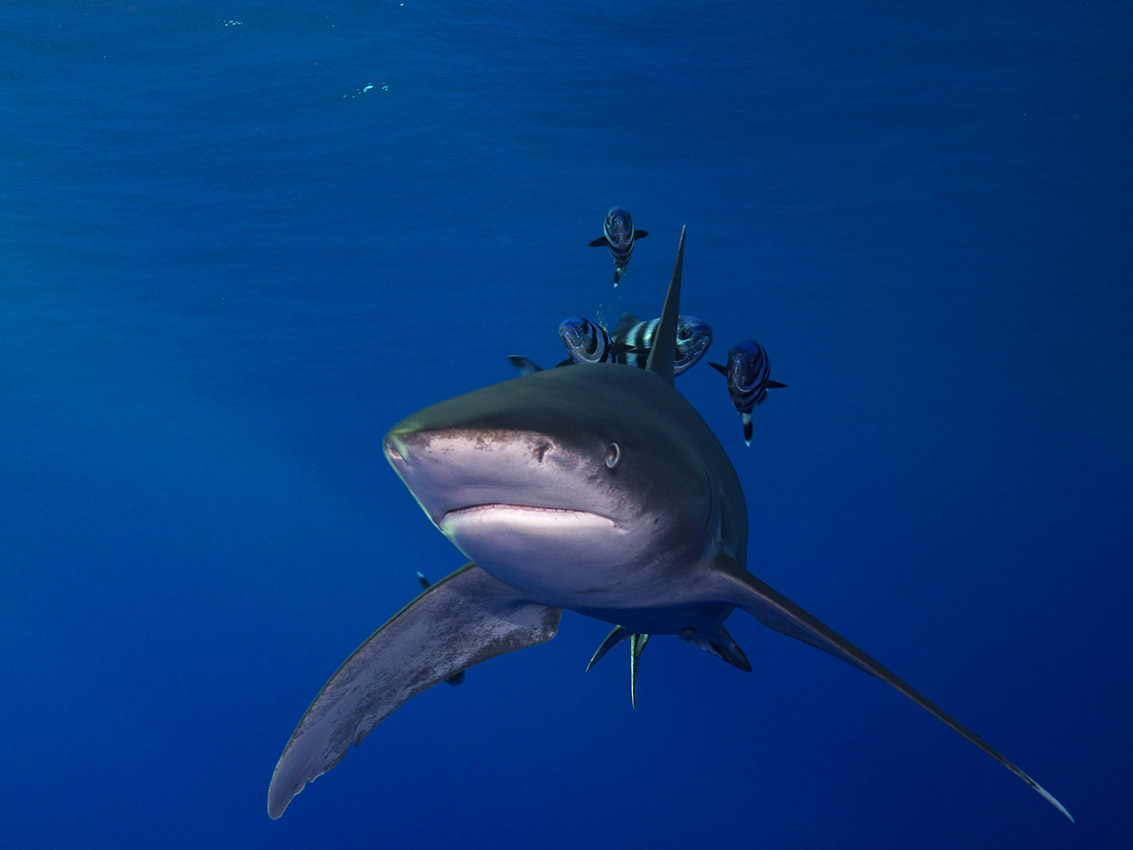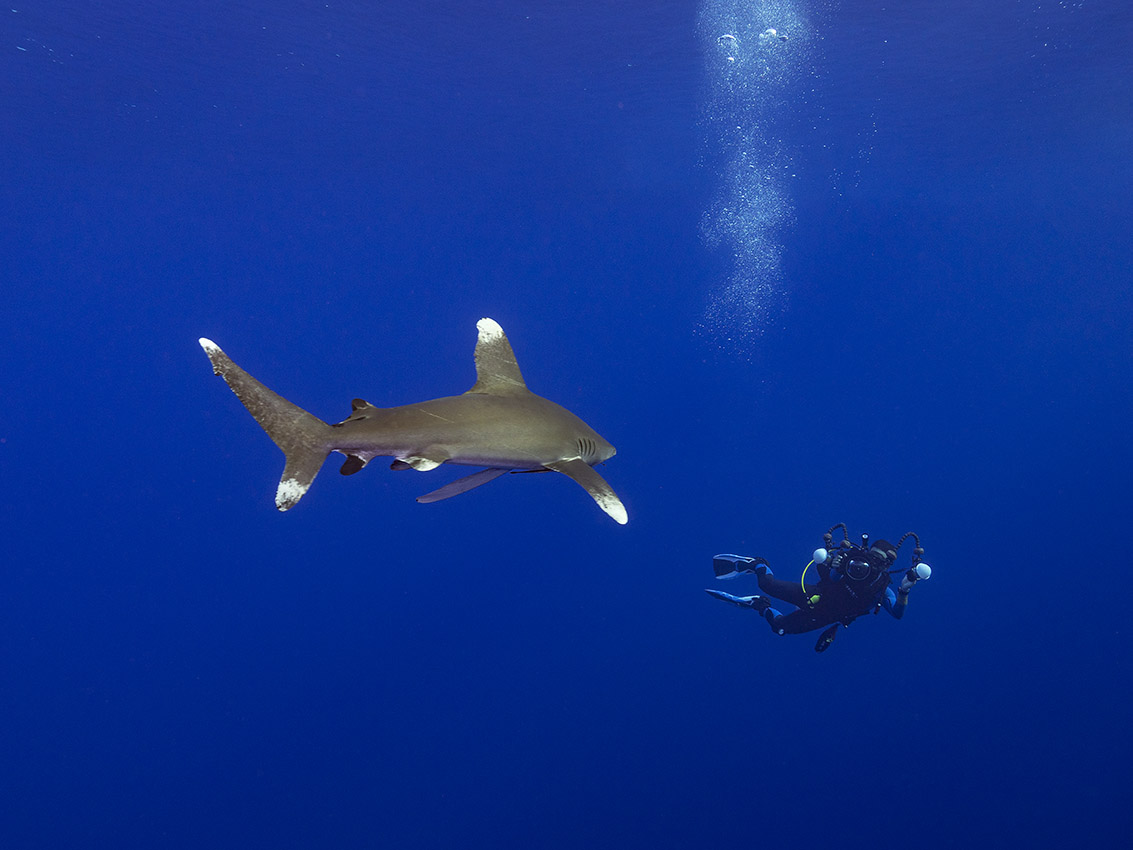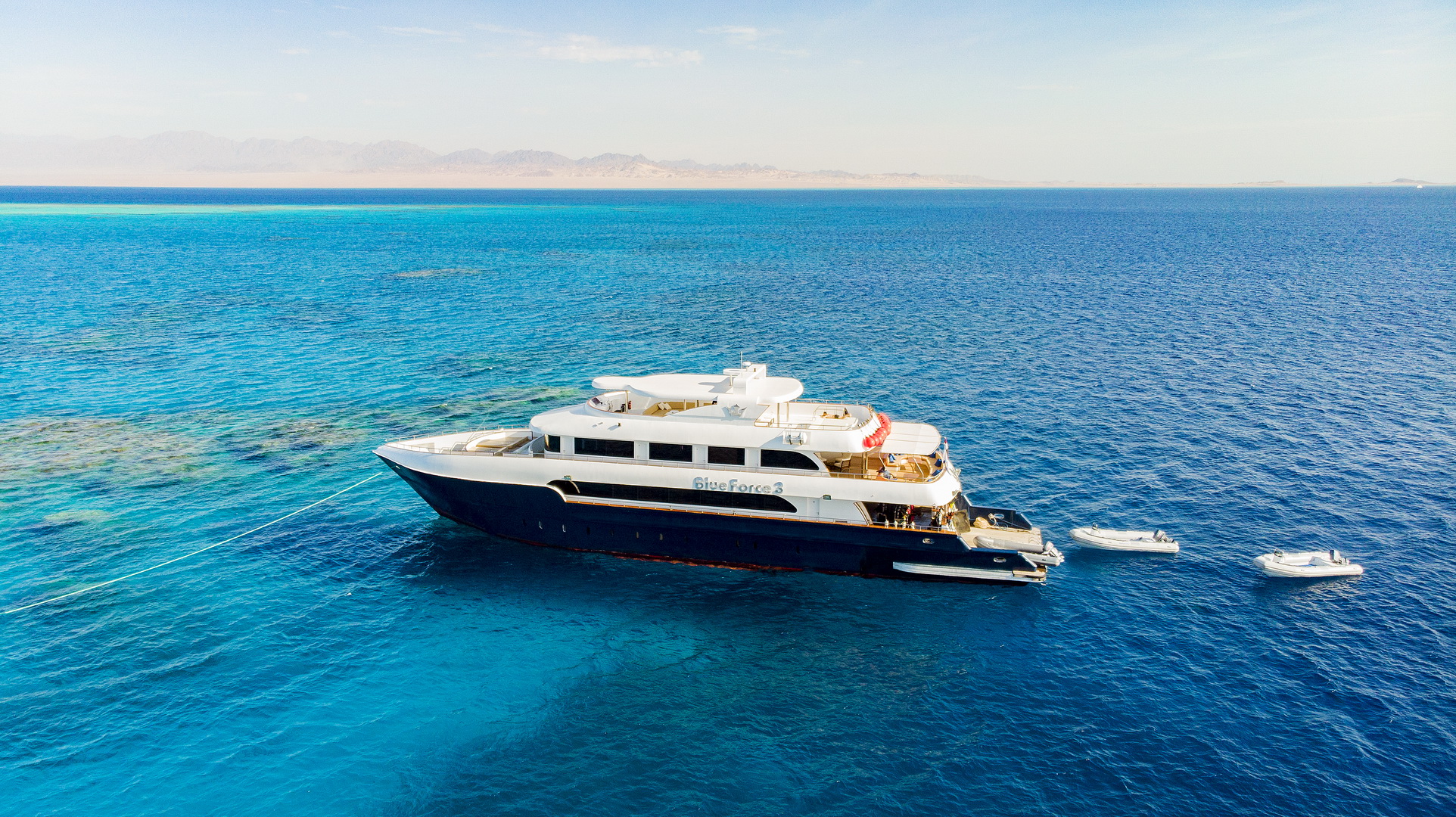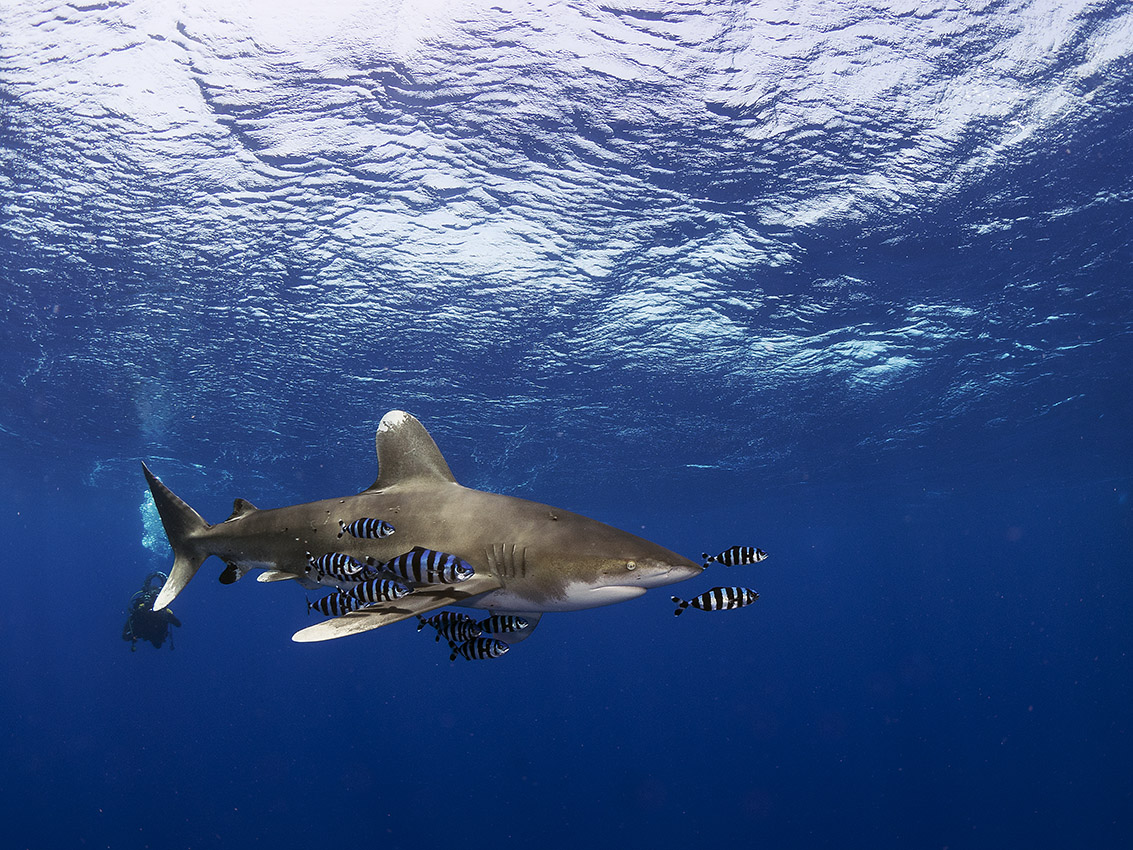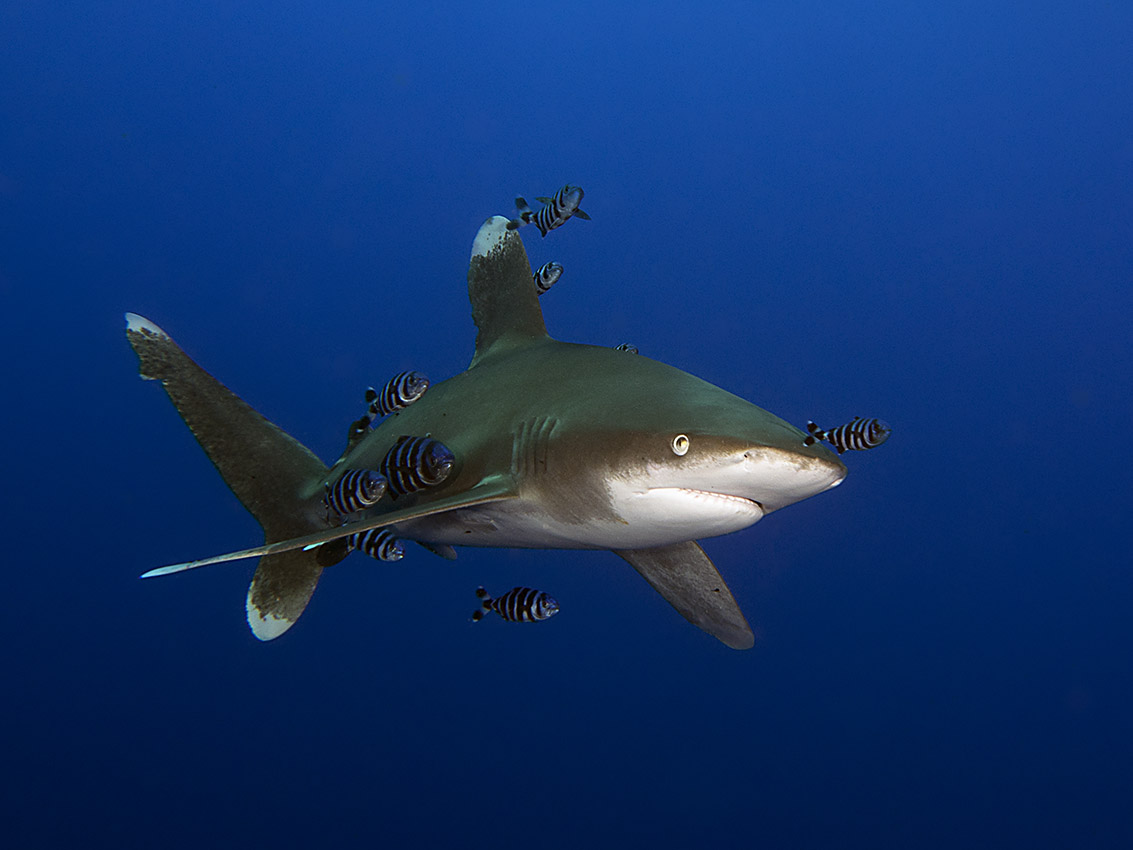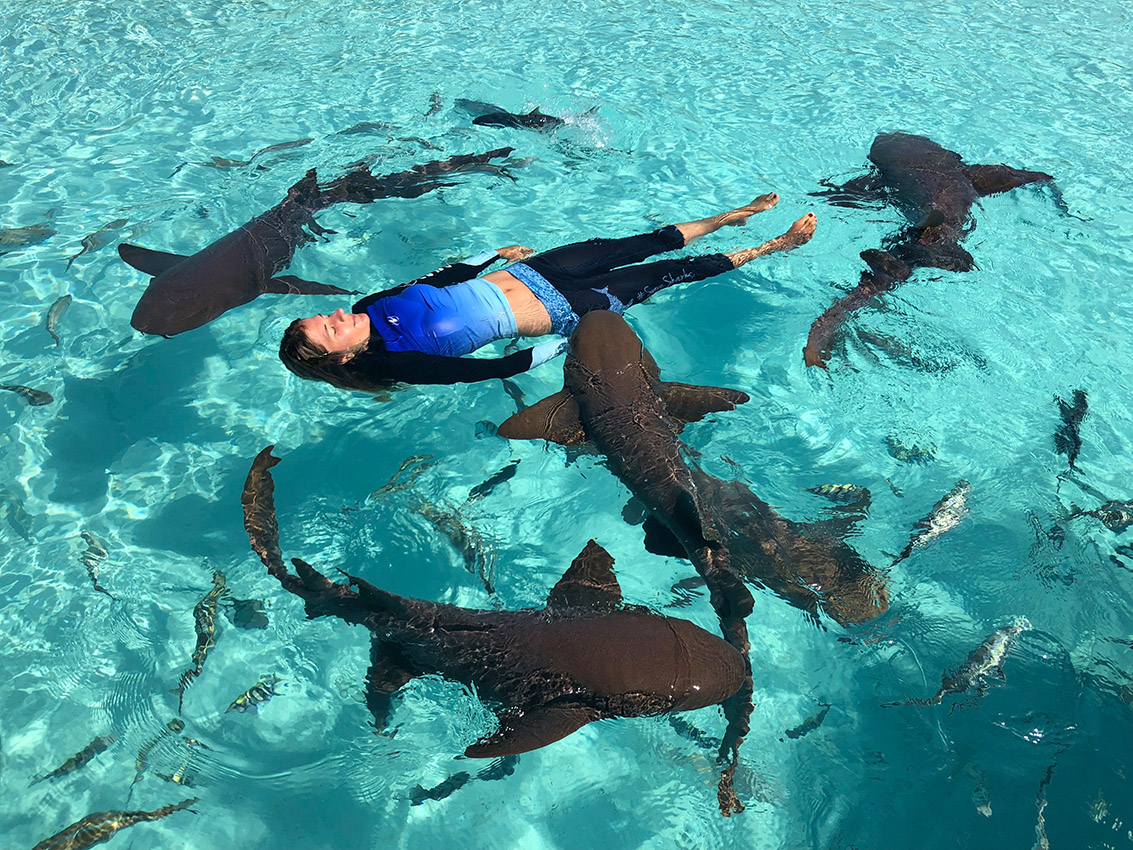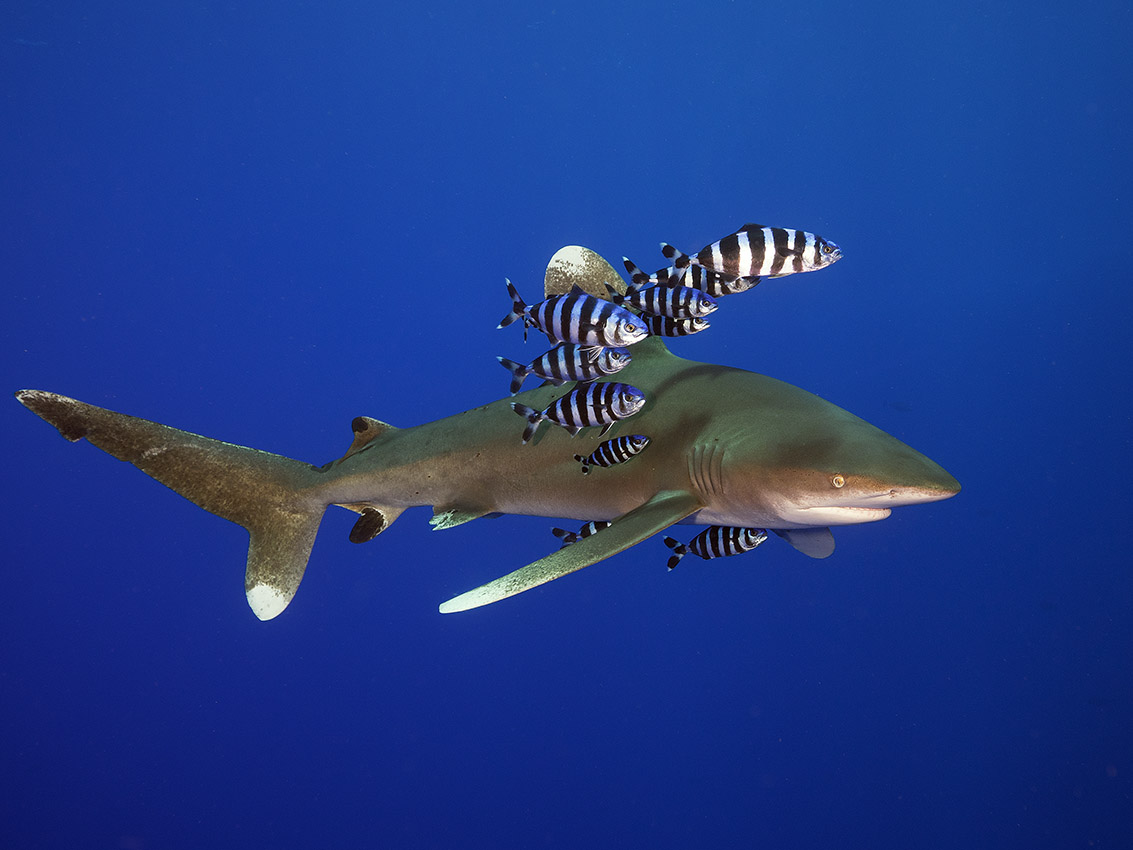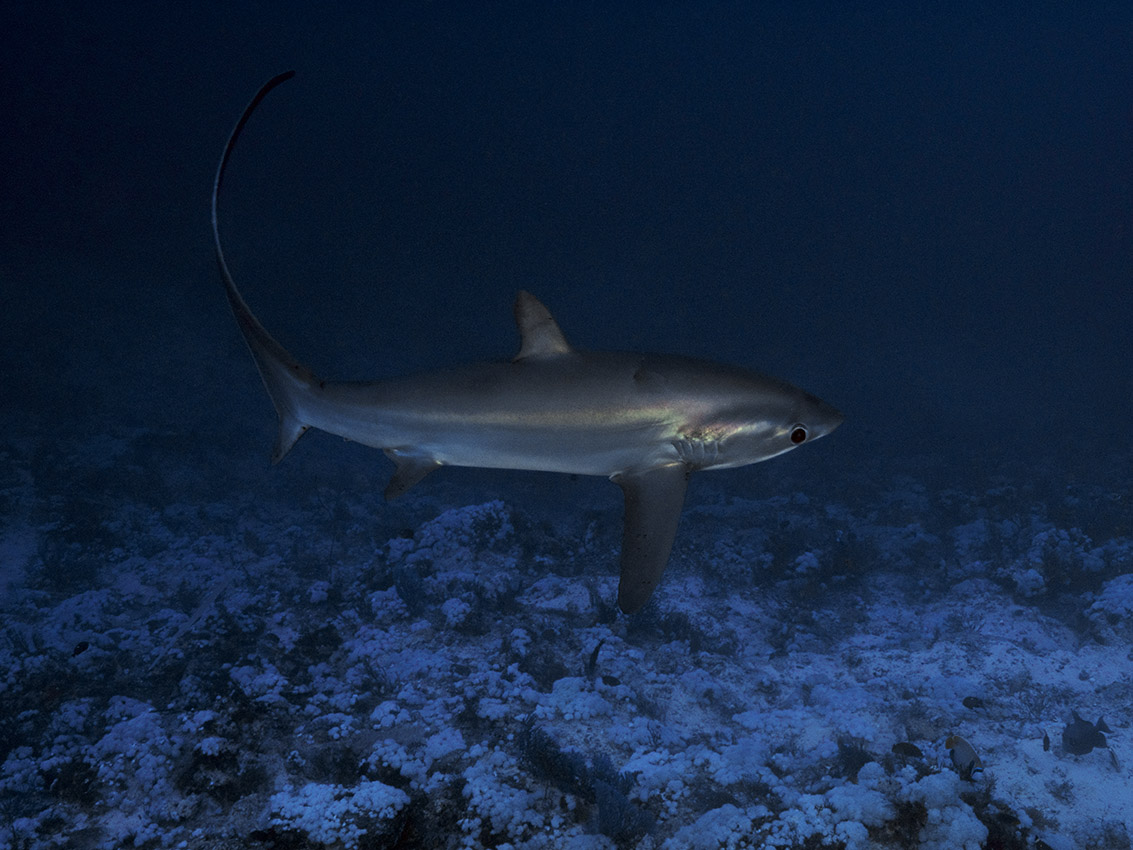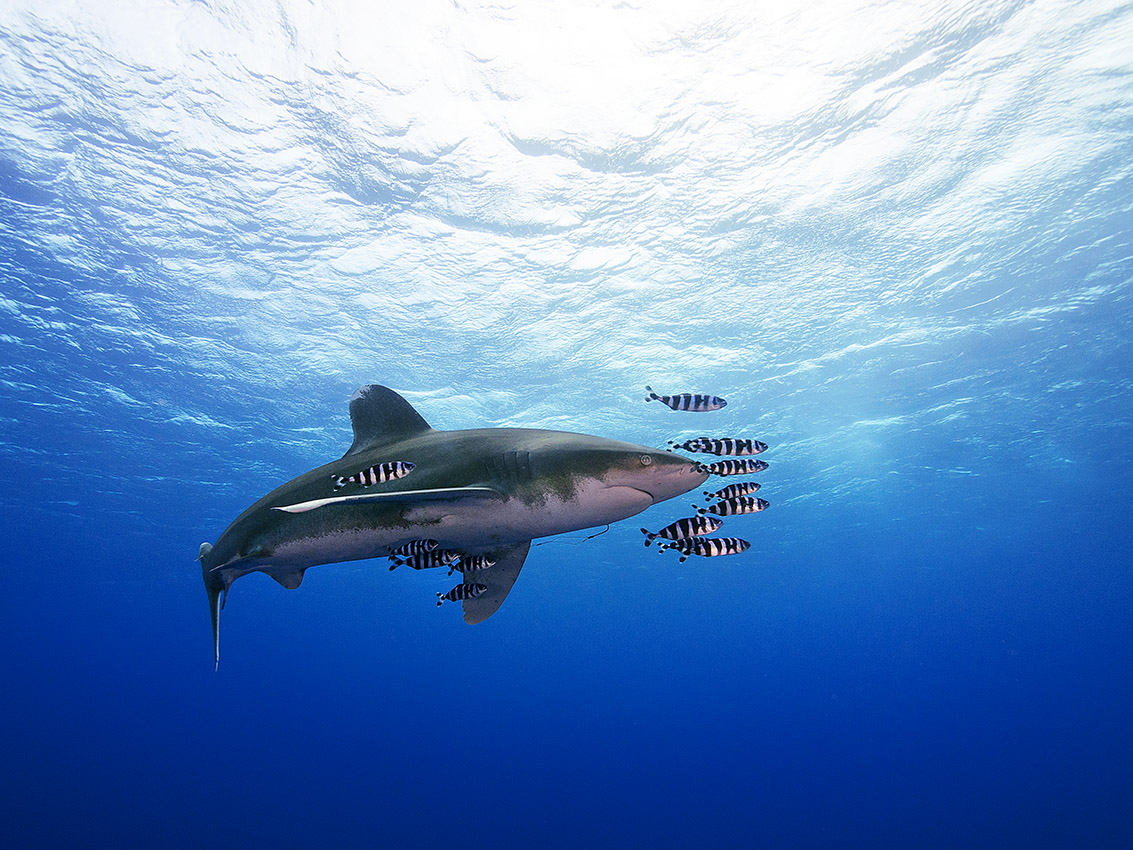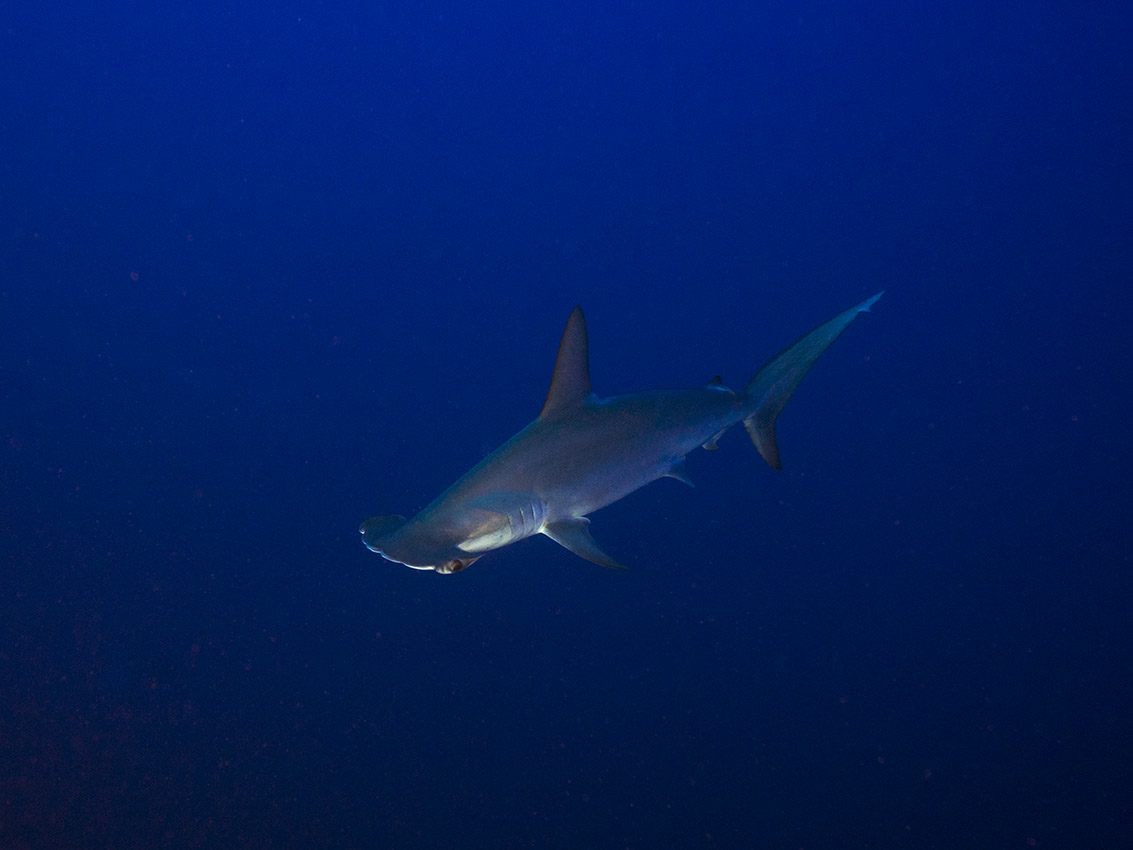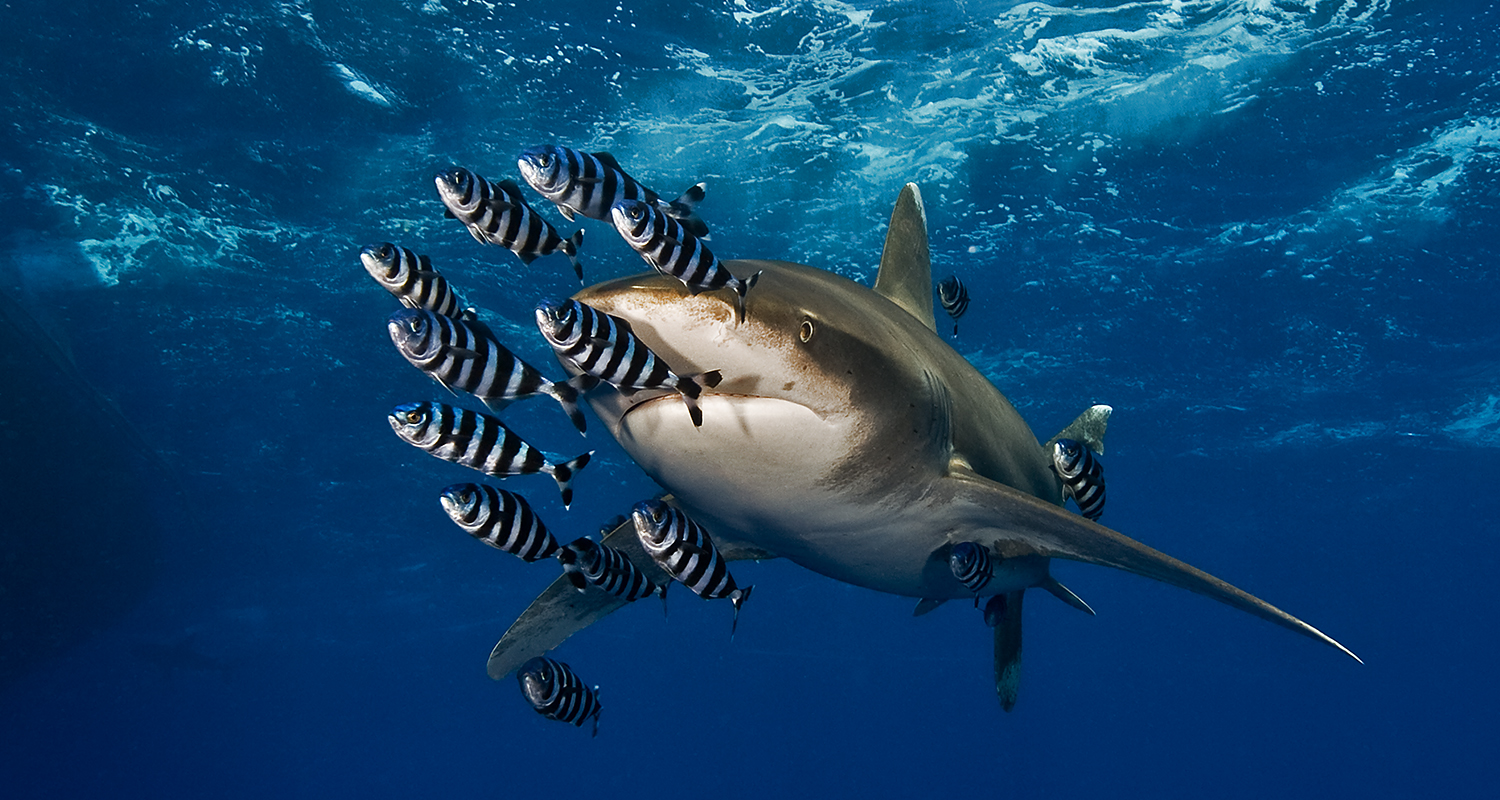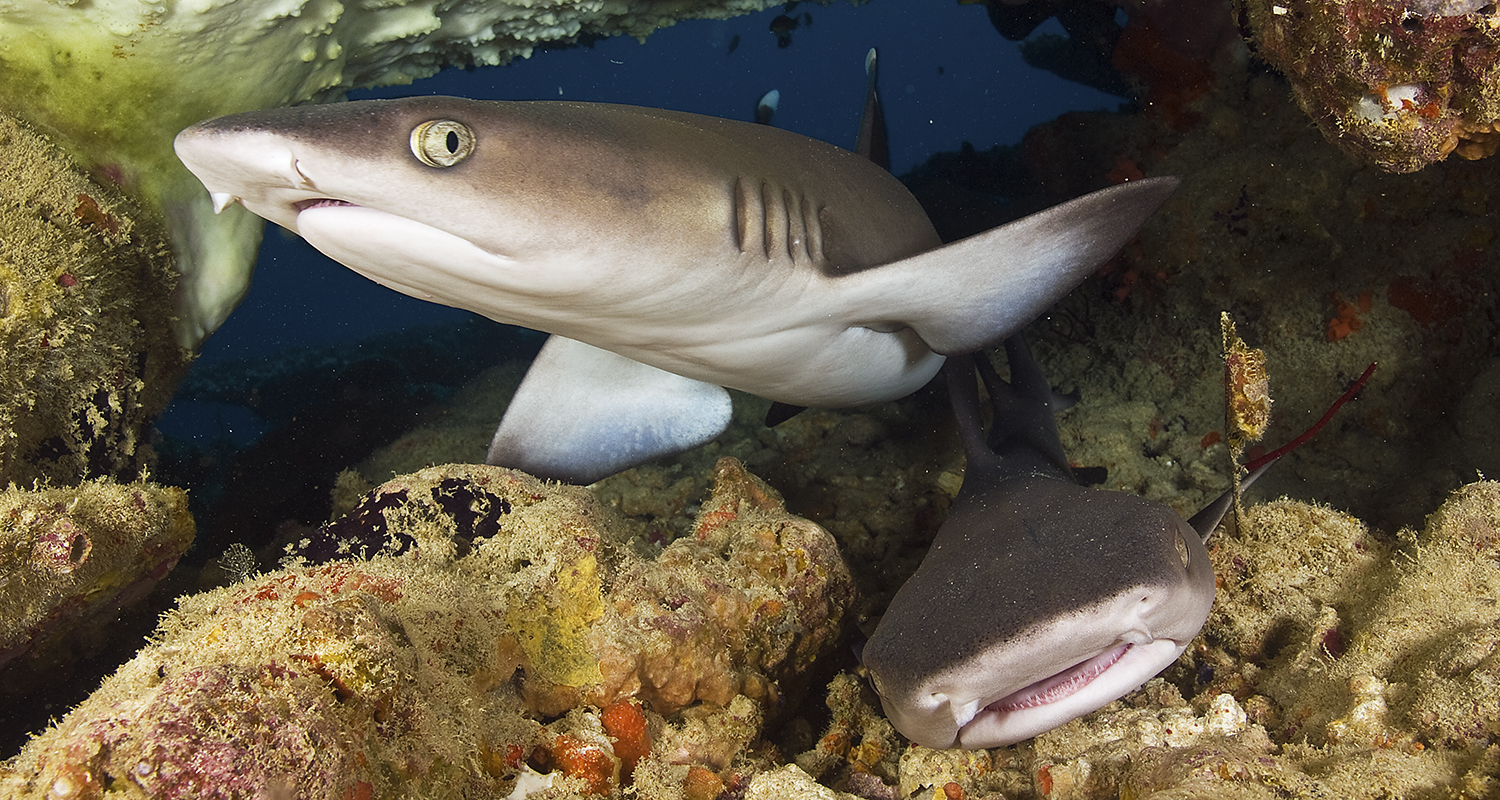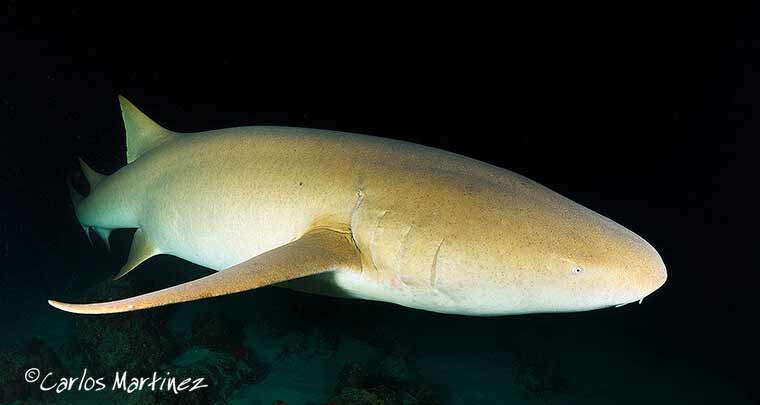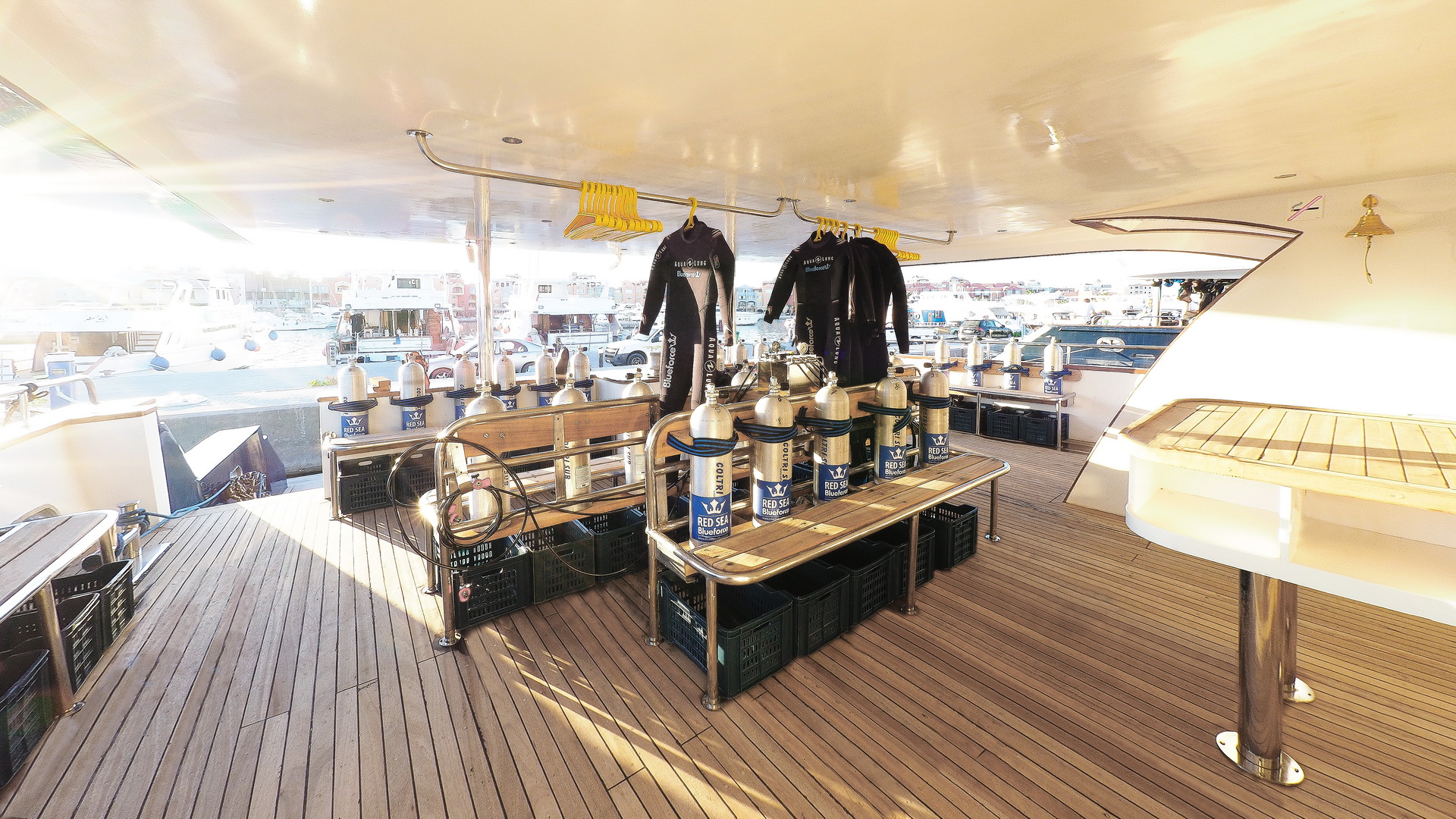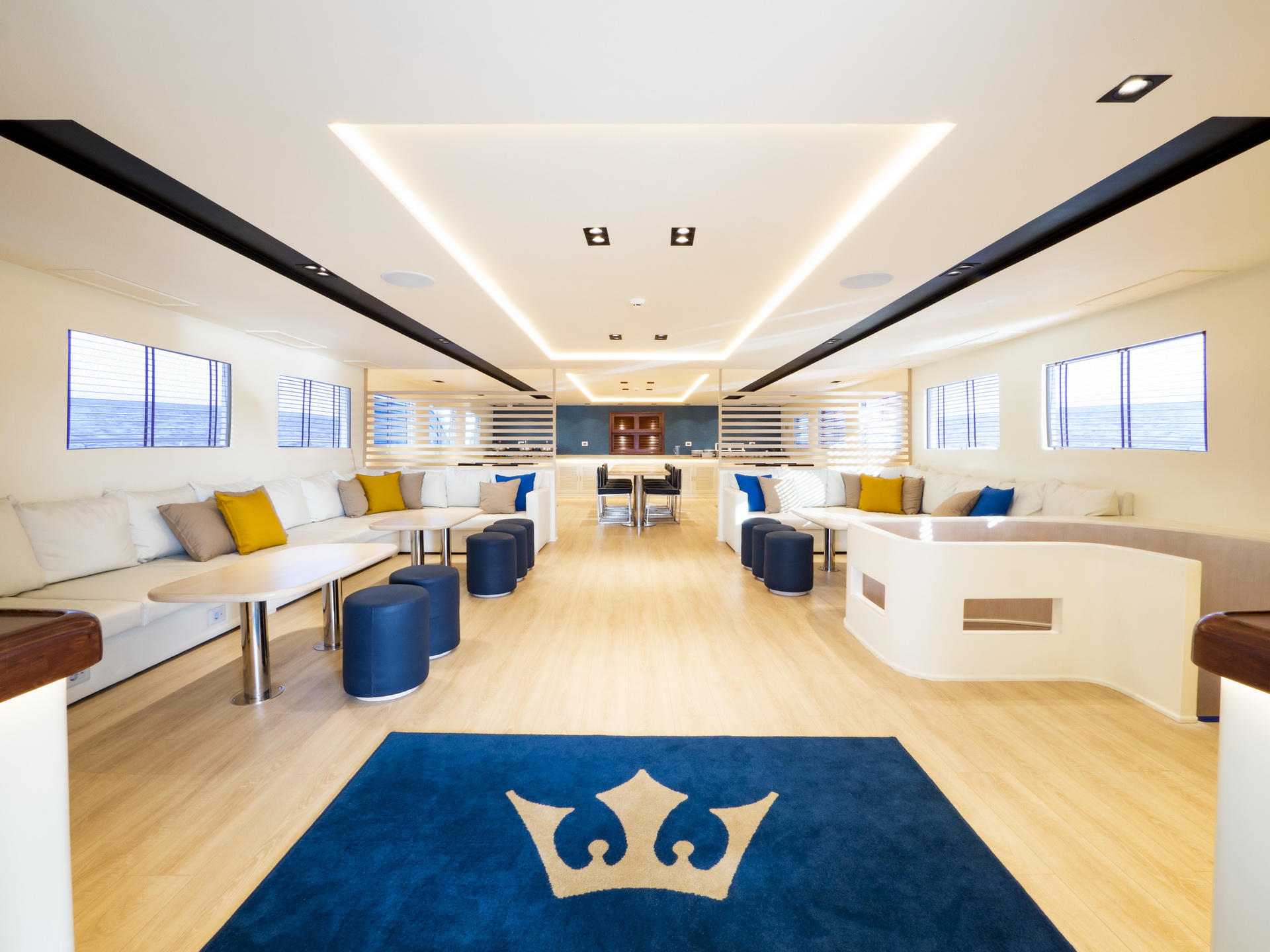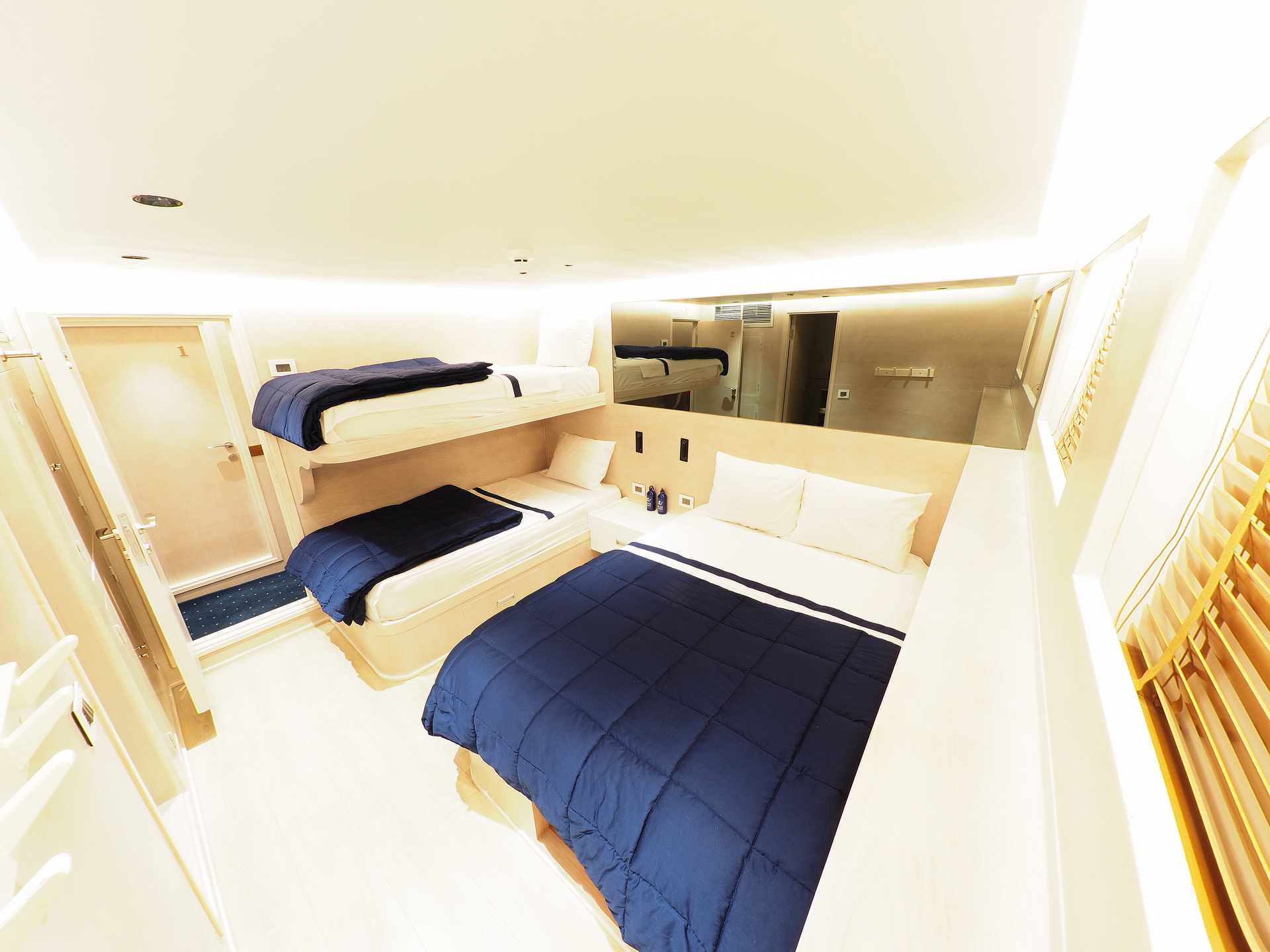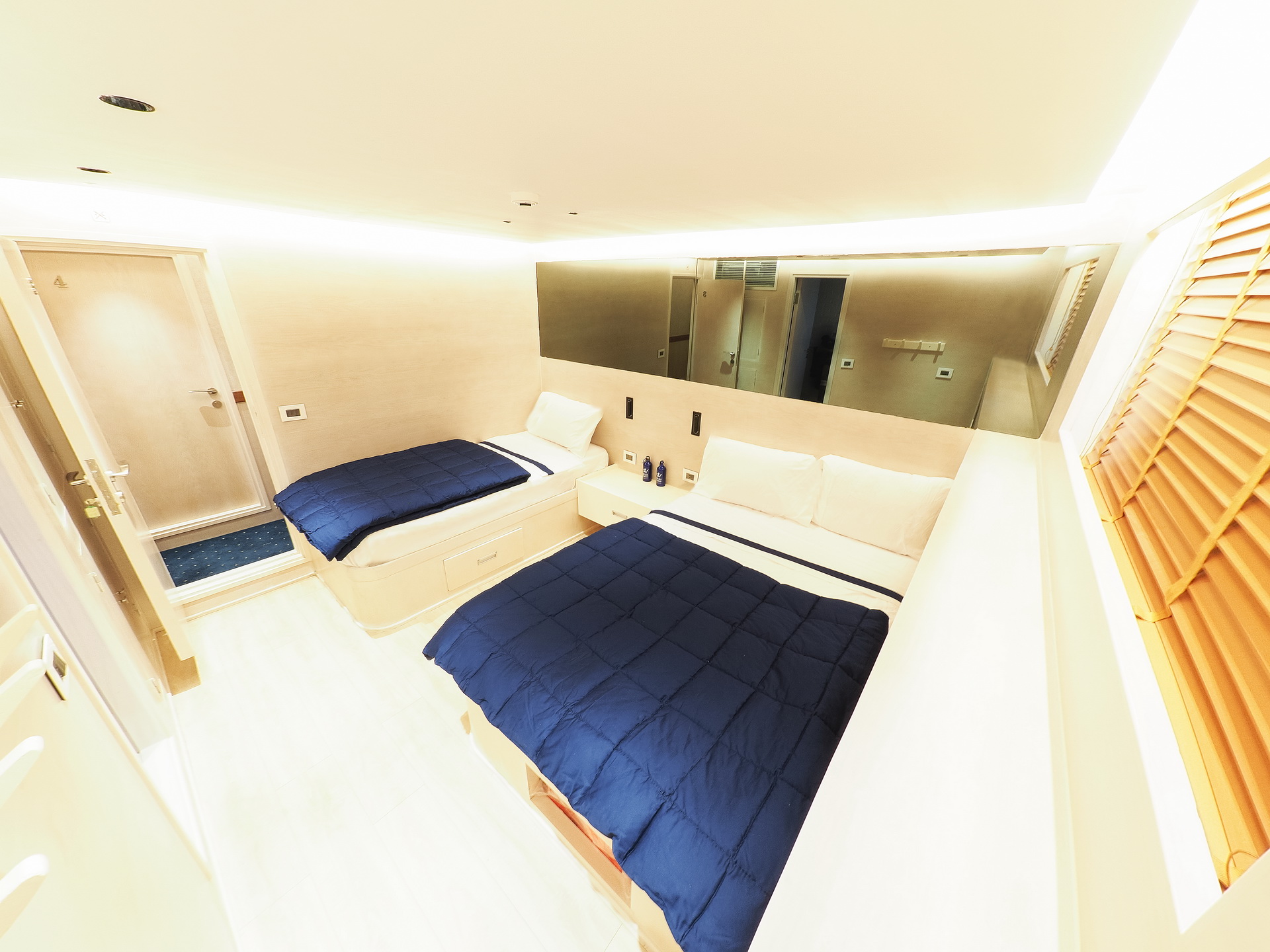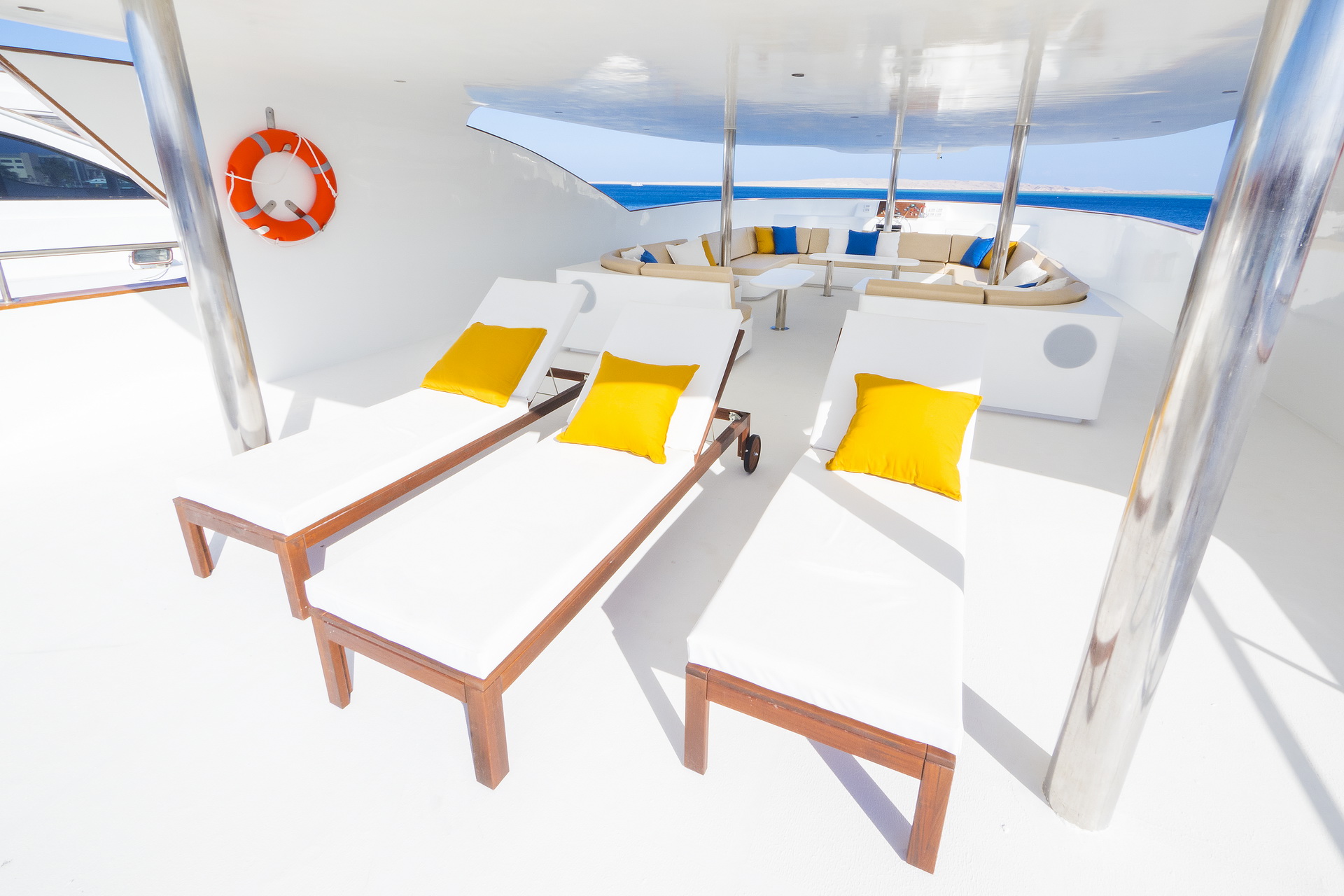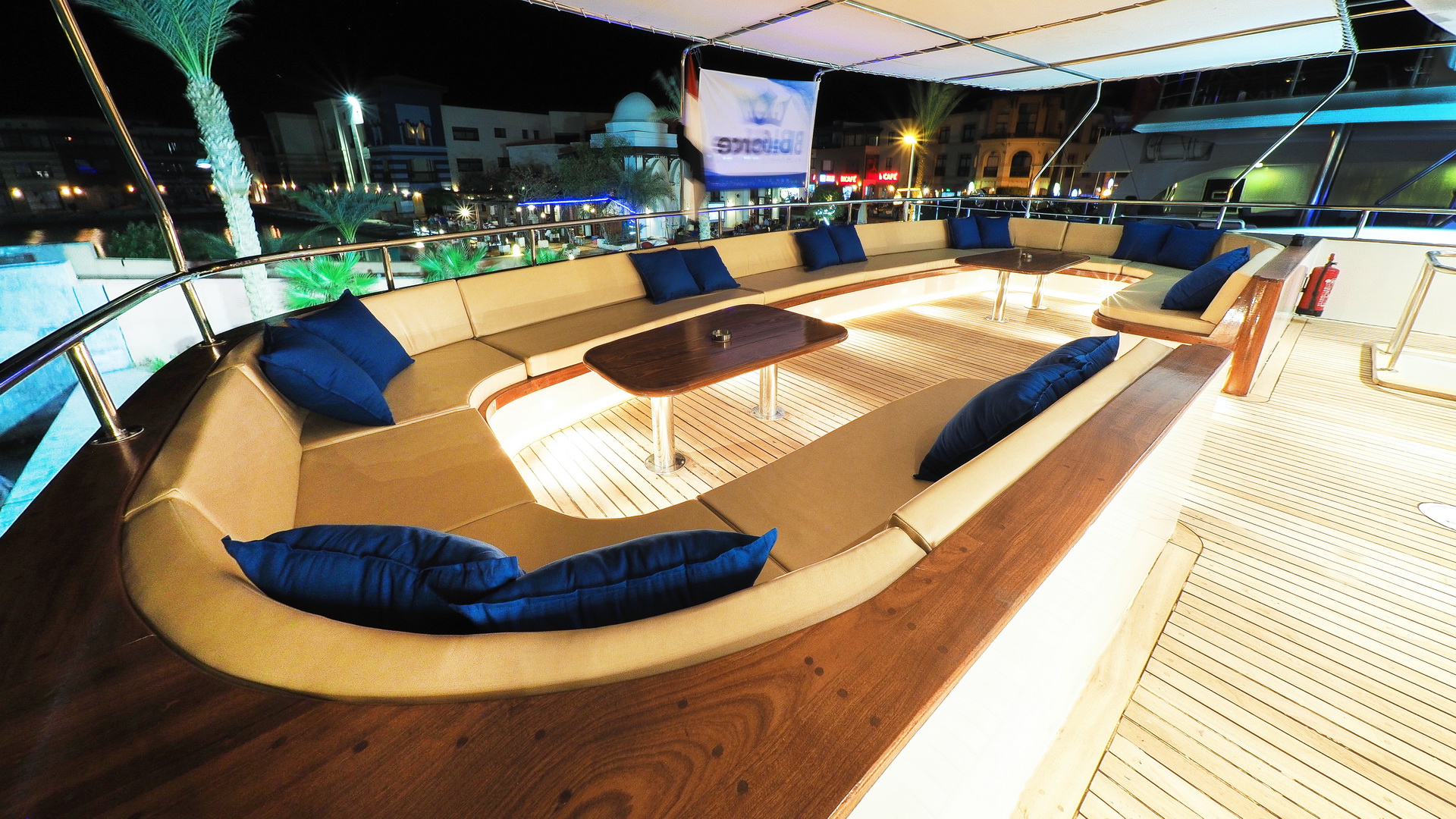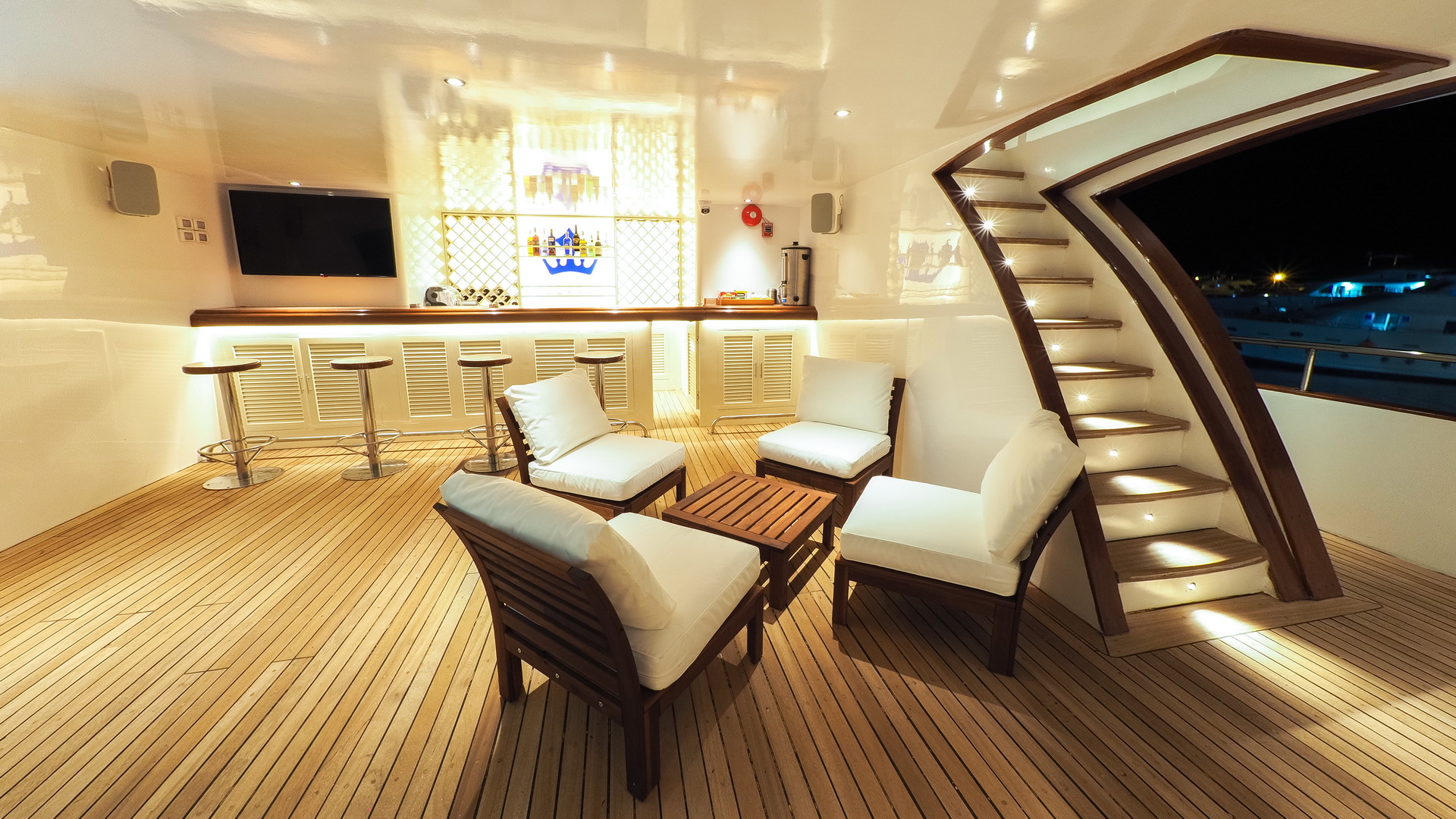 August 3, 2019 – Liveaboard route BDE (Brothers, Elphinston, Daedalus)
Day 1 (Saturday) Arrival to Hurghada – EMBARK: Arrival and assistance at the airport of Hurghada. Luggage pick-up. At the indicated time, transfer to the port of Hurghada. Board in the RED SEA BLUE FORCE 3, welcome cocktail and presentation of the boat and crew. Distribution of cabins. Overnight on board.
Day 2º to 7º (Sunday to Friday) DIVING CRUISE "BROTHERS, DAEDALUS & ELPHINSTONE" ROUTE: diving cruise on a full board basis (including water ) and daily plan of dives. The most prominent diving points will be Big Brother, Small Brother, Daedalus reef. (Due to the outer island regulations night dives are forbidden).
Friday afternoon/evening, arrival to the port. Dinner and overnight on board.
Day 8 (Saturday) PORT GHALEB: Disembark in Port Ghaleb. Transfer to the hotel in Hurghada by car. Day of rest to remove residual nitrogen. Free time to enjoy the local environment, shopping and/or optional tours in the area. Dinner and overnight at the hotel
Day 9 (Sunday) Hurghada: at the scheduled time, transfer to the airport.
The smaller of the Brothers islands, just 100 meters in length, offers some of the best dives in the Red Sea. The north western corner, swept by strong currents, is a kaleidoscope of corals of all kinds in addition to being the meeting area of hammerhead sharks, thresher and large tuna.
Drifting along the impressive vertical walls of this reef is a feeling that is difficult to forget.
On the eastern wall, you will find a spectacular gorgonian forest starting at 25 meters, sinking into the abyss. Under the mooring of the boats, in the southern area of the island, we can have a surprise visit with the curious oceanic white tip sharks (Carcharinus Longimanus).
The largest of the Brothers, crowned by a light house of the victorian era (1880), offers an excellent wall diving and wrecks. The Numidia's wreck is located on the north wall of the island between 12 and 75 meters depth. Sunk in 1901, it is constantly swept by currents, which has made it completely covered with corals. It is quite common to find grey reef sharks patrolling around the wreck and groups of large tuna hunting in the area. On the other side of the island, we find the Aida's wreck, sunk in 1956, although it is of little interest to recreational divers due to its depth.
The southern area of the island has a platform that starts about 28 meters and extends into the depths with its walls completely covered with soft corals, whip corals and enormous trees of black coral. It is quite common to find the elusive thresher shark if the currents allow to dive here, as well as several napoleon Wrasse.
Very close to Marsa Alam we will find this well-known reef, famous for its currents, the quality of the corals that cover their spectacular walls and by the encounters with all kinds of pelagic fauna. It extends from north to south, parallel to the coast and its walls go down to more than 90 meters of depth. In its upper part, large heads of hard coral house an abundance of small anthias that we appreciate during the safety stops. In the platform of the northern tip, where the currents can be very strong, the sea will have always some surprise. Next to huge resident napoleon wrasses and giant gorgonians, we shall wait for the possible visits of hammerhead sharks, mantas, grey reef sharks, barracudas, tunas and maybe some more surprises. But the best part of Elphinstone is to be able to enjoy its spectacular multi-colored walls, drifting along with the currents while enjoying one of the best coral reefs of the Red Sea.
Daedalus is the furthest outer reef of the Egyptian coast, about 9 hours sailing south of the Brothers. It has also a lighthouse of the victorian era (1880) that we can visit. The reef is almost circular in shape and has very good wall dives . The southern part has a platform where boats a moored.
dives are often completed on the adjacent reef wall where oceanic whitetip sharks often visit.
Daedalus reef is constantly swept by strong currents, and it is necessary to have good weather and sea conditions in order to dive in the best diving spot; the north wall, where it is quite usual to find hammerheads. On the west wall, we will find a spectacular garden of anemones that goes from 3 to 25 meters depth.
Included
Assistance in the Hurghada Airport.
Diving Cruise (Double Cabin sharing) in full board, water, coffee and tea and planned route to board the RED SEA BLUE FORCE 3.
Diving Program, air, S80 tank and weights.
Dive guide from BLUE FORCE team.
Travel insurance, scuba diving and cancellation policy (see conditions www.blueforcefleet.com)
1 night at hotel 5* in Hurghada in half board.
Transfers indicated in the program in accordance with scheduled planning.
Not included
Flight to Egypt
Touristic visa in Egypt.
Route and port taxes: 140 € (payment onboard). From January 1, 2020 taxes will be 160 € per person
Service Tax: 60 € (payment onboard). From January 1, 2020 taxes will be 70 € per person
Internet connection (It is possible to buy a data card at the airport)
Drinks and lunch at the hotel in Hurghada and soft drinks and alcoholic drinks onboard.

Optional price per week:

NITROX:
For S80 tanks: 30 € (previous booking), 50 € (payment onboard) From January 1, 2020 40€ and 60€
For S100 tanks: 40 € (previous booking), 60 € (payment onboard)
Rental equipment:
Tank S100: 30€
Extra tank S80: 30 €
2 tanks S80 with opposed valves for Sidemount: 60€ (necessary to book in advance in order to ensure the availability)

* Extraordinary possible increases of fuel, taxes or local taxes.
FIND AND BOOK YOUR CRUISE